Tax Benefits to Financing Vs Leasing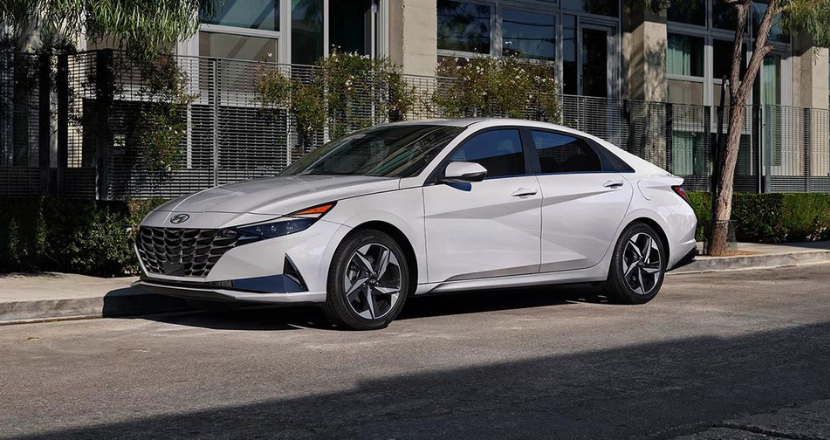 When deciding whether to finance or lease a vehicle, it's important to consider the tax advantages associated with each option. Financing provides flexibility in choosing tax deductions and allows for the depreciation deduction, while leasing offers lower upfront costs and can be advantageous for electric vehicles. Ultimately, the choice depends on your specific needs and financial goals. Learn more about lease vs finance tax car benefits now at Rosen Hyundai of Kenosha! 
Advantages of Financing 
Advantage #1: FlexibleTax Deductions

: One of the key lease vs finance tax benefits is the flexibility of tax deductions when you finance. When you purchase a vehicle through financing, you have the freedom to choose between two vehicle deductions: the standard mileage deduction or the actual expenses deduction. This flexibility allows you to optimize your tax deductions based on your specific needs. On the other hand, when you lease a vehicle, you are required to stick with the deduction method you chose in the first year throughout the duration of the lease. If you prefer the option to switch between deductions, financing is the better choice.
Advantage #2: Depreciation Deduction

: Another significant tax benefit of financing your vehicle is that it qualifies for the depreciation deduction. This deduction is only available for purchased vehicles, and you must use the actual expenses deduction method to utilize it. The depreciation deduction allows you to account for the gradual decrease in value of your vehicle over time. The amount of depreciation you can claim on your vehicle varies each year, and for 2023, the maximum depreciation deduction is set at $20,200. This deduction can help offset your taxable income and reduce your overall tax liability.
Advantage #3: Cheaper to Own

: Financing a vehicle provides you with the advantage of eventually owning the vehicle once the loan is fully paid off. While it is possible to purchase a vehicle at the end of a lease, it often comes at a higher cost compared to financing it from the beginning. By choosing to finance, you have the opportunity to build equity in the vehicle, which can be beneficial if you plan to keep it for an extended period. Find out what Hyundai financing has to offer for you today! 
Advantages of Leasing 
Advantage #1: Save on Upfront Costs

: Leasing a vehicle offers its own set of advantages, starting with lower upfront costs. When you lease, you typically pay a smaller down payment or sometimes even zero down payment, along with the first month's payment, a refundable security deposit, and other fees. This can significantly reduce your initial expenses compared to purchasing a vehicle, which typically requires a larger down payment, taxes, registration fees, and other upfront costs. You can lease a new Hyundai now at Rosen Kenosha! 
Advantage #2: Expense of EVs

: If you are considering an electric vehicle (EV), a Hyundai lease may be a more advantageous option due to the unique expenses associated with EVs. While purchasing an EV can make you eligible for federal tax credits and state-sponsored rebates, the depreciation of EVs in the first year can be steeper compared to traditional gas-powered vehicles. Additionally, the cost of replacing EV batteries, which degrade over time, can be substantial. Leasing an electric vehicle allows you to avoid these potential long-term expenses while still benefiting from available tax incentives.
Visit Rosen Hyundai Kenosha!
Looking for a Hyundai dealer near me? At Rosen Kenosha Hyundai, we have a full inventory of new and used vehicles—including the exciting new 2023 Hyundai IONIQ 5! Our goal when you visit our new Hyundai dealer Kenosha, WI is to provide you with a superior experience satisfying your needs. Experience the Rosen difference when you shop or service with us! Stop in to check out Hyundai lease specials today!