2023 Is The Year To Buy A Car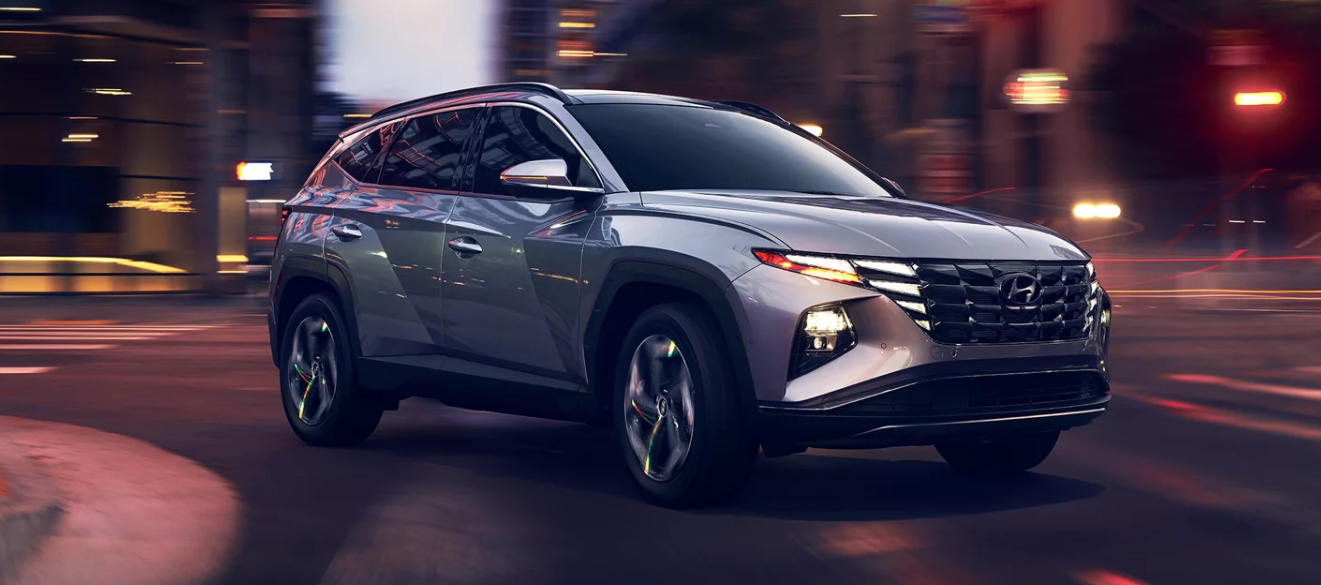 Start your new year off right with a new or used vehicle! 2023 is the perfect time to buy a car. Financial experts predict that this year will bring about lower new and used vehicle prices compared to the last few years. That means big savings when buying a car 2023. And now, 2023 Hyundai models are full of new upgrades and redesigns to enhance the performance, safety, and connectivity of each new vehicle. Check out the benefits of 2023 car shopping now at Rosen Hyundai of Kenosha!
2023 To See Drop in Car Prices
Over the coming year, financial forecasters and supply chain experts believe the prices of both new and used vehicles will dramatically decrease from the highs of the past few years. Last November, J.P. Morgan released a research report on trends indicating new car prices will probably fall roughly 5 percent, while used car prices could dramatically plummet by 10 to 20 percent. These experts expect that prices will decrease due to supply of new vehicles returning to normal for the upcoming year.
Why Were Car Prices So High?
Since 2020, new vehicle prices and used vehicle prices have been uncharacteristically high. Supply chain issues explain most of the price increases because there was a shortage of chips needed to manufacture new vehicles. With fewer new vehicles being produced, the decreased supply of new vehicles caused an increase in pricing on new vehicles. With fewer new vehicles to sell, dealers were forced to rely more heavily on used car sales, which resulted in raising used car prices. Concurrently, consumer demand for vehicles rose, so an overall reduced supply combined with higher demand produced inflated prices.
New Hyundai Vehicles Available Now
At Rosen Hyundai Kenosha, WI, we're here to make buying a car 2023 easier than ever. We have a great supply of new and used vehicles for your selection. Some of our new vehicles include: 
2023 Hyundai Santa Cruz

: With the all-new 2023 Santa Cruz, the best parts of an SUV and a pickup truck come together brilliantly to match premium comfort and modern tech with open-bed utility and versatility. Your biggest adventures come roaring to life with the freedom and conveniences this smart combination brings. Starting at just $24,400, the Santa Cruz truck gets up to 27 mpg highway and an impressive 281 horsepower. 

2023 Hyundai IONIQ 6

: A new form of electricity is coming in 2023. It all began with the hugely successful IONIQ 5. Now the evolution of the IONIQ family continues with Hyundai's streamlined newcomer, the IONIQ 6. Inside the sleek coupe-like silhouette, you'll find Hyundai's most cutting-edge technology and safety innovations. And it's capable of ultra-fast charging, thanks to Hyundai's Electric Global Modular Platform (e-GMP) created exclusively for the IONIQ family. With the IONIQ 6, the future has never looked so good. 

2023 Hyundai Palisade

: Get ready for bold, wonderful adventures. The 2023 Hyundai Palisade will receive product enhancements for the next model year. Hyundai outfitted the rugged and refined 2023 Palisade to take you there and treat you right. With spacious seating for up to 8, the 2023 Hyundai Palisade interior has more intuitive tech, more innovative safety features, and a first-class sophistication that wows. Get ready to make big plans with family or take your grandest journeys with friends. It's all here for you with 2023 Palisade. 
Visit Rosen Hyundai Kenosha!
Looking for a Hyundai Kenosha, WI? At Rosen Kenosha Hyundai, we have a full inventory of new and used vehicles—including the exciting new 2023 Hyundai Kona! Our goal when you visit our new Hyundai dealership is to provide you with a superior experience satisfying your needs. Experience the Rosen difference when you shop or service with us! Visit us to kick off your 2023 car buying experience today!