Discover the Best Hyundai Lease Offers in Southern, WI
When it comes to Hyundai lease offers in Southern Wisconsin, Rosen Hyundai of Kenosha stands head and shoulders above the competition. Our commitment to providing the best lease deals on a range of Hyundai models has made us the go-to destination for savvy car shoppers. Whether you're eyeing the sporty Tucson, the elegant Elantra, the cutting-edge IONIQ 5, or the versatile Santa Fe, we've got the perfect lease offer to match your needs and desires.
Discover Our Current Hyundai Lease Offers
We believe that every driver deserves to experience the joy of a brand-new Hyundai. That's why we constantly update our lease offers to ensure you have access to the most attractive terms and pricing. Our commitment to transparency means there are no hidden fees or surprises – just straightforward, incredible deals. Keep reading to discover some of our current Hyundai lease offers!
Tucson Lease Offers: Sporty and Affordable
For those seeking adventure without breaking the bank, our Tucson lease offers are hard to beat. Drive home in the versatile Tucson, equipped with advanced safety features and a spacious interior, without the financial burden.
Hyundai Elantra Lease Offer: Style Meets Savings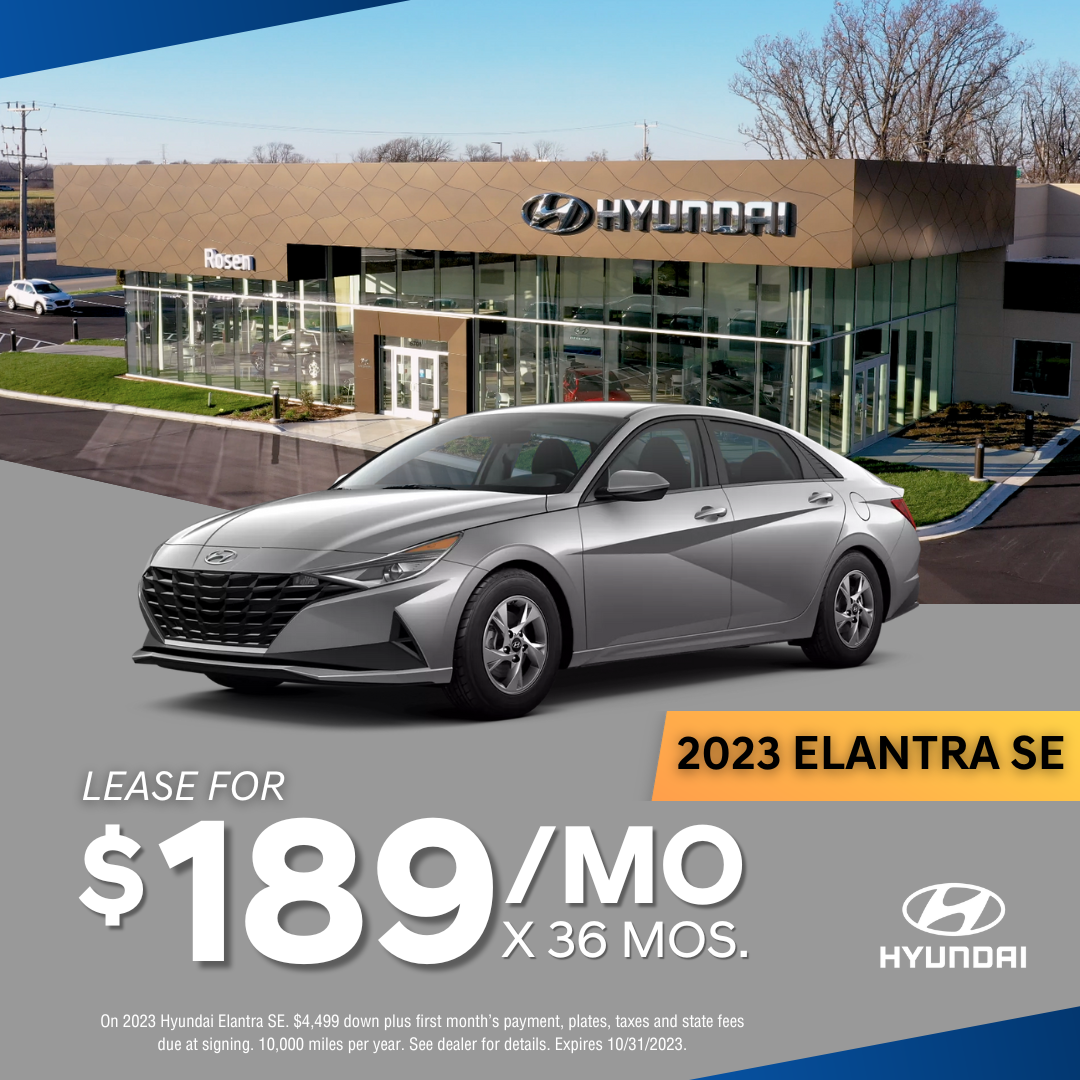 The Hyundai Elantra lease offer is your ticket to a sleek, stylish, and tech-savvy sedan. With top-notch fuel efficiency and a host of impressive features, it's a perfect choice for those who want to elevate their daily commute.
Hyundai IONIQ 5 Deals: Electrify Your Drive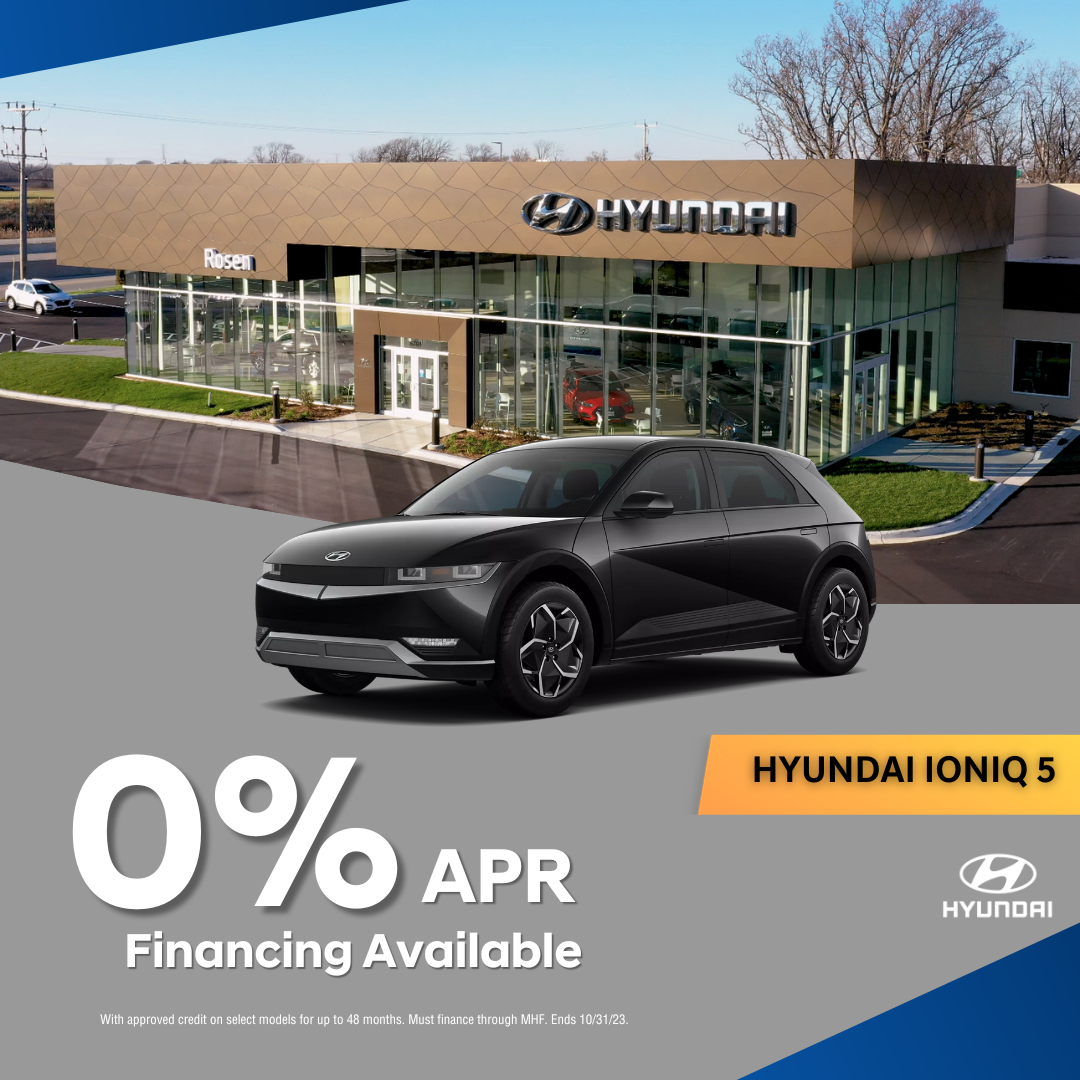 If you're ready to embrace the future of driving, the Hyundai IONIQ 5 lease deals are here to help. Experience the thrill of electric driving without compromise. The IONIQ 5 combines cutting-edge technology with striking design, making it a standout choice for eco-conscious drivers.
Best Deals on Hyundai Santa Fe: Versatility Redefined
For those who crave space, versatility, and luxury, our best lease deals on the Hyundai Santa Fe deliver. This SUV offers a smooth and comfortable ride, a spacious interior, and the latest in Hyundai's safety and technology features.
Visit Rosen Hyundai of Kenosha Today!
At Rosen Hyundai of Kenosha, we are committed to helping you find the Hyundai lease offer that suits your lifestyle and budget. Visit our dealership and let our friendly and knowledgeable team guide you through the options available.
Don't miss out on these exceptional Hyundai lease offers! Make your way to Rosen Hyundai of Kenosha today and drive off in your dream Hyundai without breaking the bank. Your journey to a new Hyundai has never been more affordable, thanks to the unbeatable deals waiting for you at Rosen Hyundai of Kenosha.