Don't Miss The IONIQ 5 At The Chicago Auto Show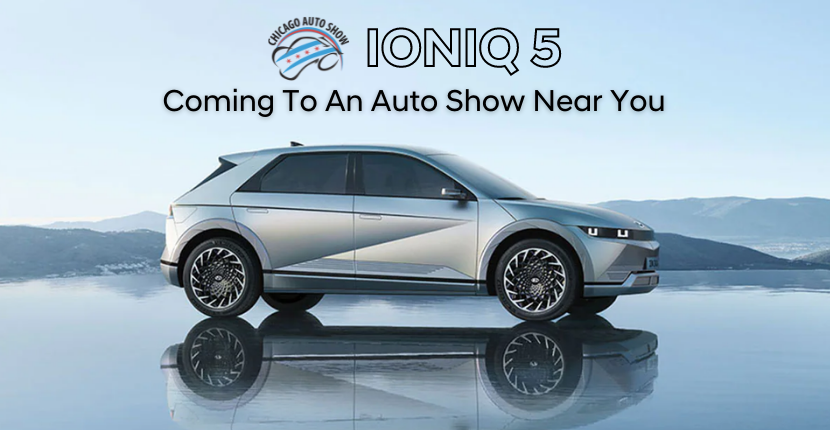 The all-new Hyundai Ioniq 5 is coming to the Chicago Auto Show 2022! This is the first all-electric SUV from Hyundai, and it's sure to turn heads when it makes its debut. With an impressive range of up to 300 miles on a single charge, the Ioniq 5 is the perfect SUV for drivers who want to go green. Lightning-fast 800 volt charging promises that drivers spend less time charging up and more time behind the wheel. So yes, the Ioniq 5 suitable for road trips of any length!
An Exquisite Blend Of Style And Performance
In addition, the new Ioniq 5 offers a dual motor, all-wheel drive system which can produce an estimated 320 horsepower. Featuring smooth and instant acceleration, it is expected that the Ioniq 5 can go from 0-60 in nearly five seconds! This quiet but powerful electric engine is a testament to modern engineering and offers top-of-the-line operation. Car enthusiasts will love the new Ioniq 5 for its sleek and sporty design, as well as its impressive, all-electric performance!
The Hyundai Ioniq electric perfectly fuses style with practical use, and the attractive exterior is matched by an equally impressive interior. Comfort is a priority with the Ioniq 5. For example, its leather seats, wireless device charging, and panoramic sunroof all work together to offer a luxurious driving experience. What's more, the new Ioniq offers a spacious interior, with enough room for five passengers. There is also plenty of cargo space in the trunk and rear storage area. The Ioniq 5 is the ideal SUV for families, accommodating any and all needs.
Pictures Can't Do It Justice
The Ioniq is perfect for anyone looking for an eco-friendly and stylish car that can handle any driving situation. Don't miss your chance to see this amazing car in person! Chicago Auto Show tickets are available now. The latest and greatest in electric vehicles is sure to steal the show.
Reserve Your IONIQ 5 At Rosen Kenosha
Here at Rosen Hyundai, we look forward to fulfilling your electric SUV needs and making the Ioniq 5 available to you. With its stylish design and impressive performance, we know that the Ioniq 5 will be a hit both on the road and for our customers. If you would like more information about the Ioniq 5, or if you are interested in purchasing one of your own, please contact Rosen Hyundai Kenosha today or search for Hyundai dealers near me! We have a team of knowledgeable sales associates who can answer any questions that you may have. They will also help get you behind the wheel of your very own new all-electric SUV.