Hyundai Takes Home Triple Gold!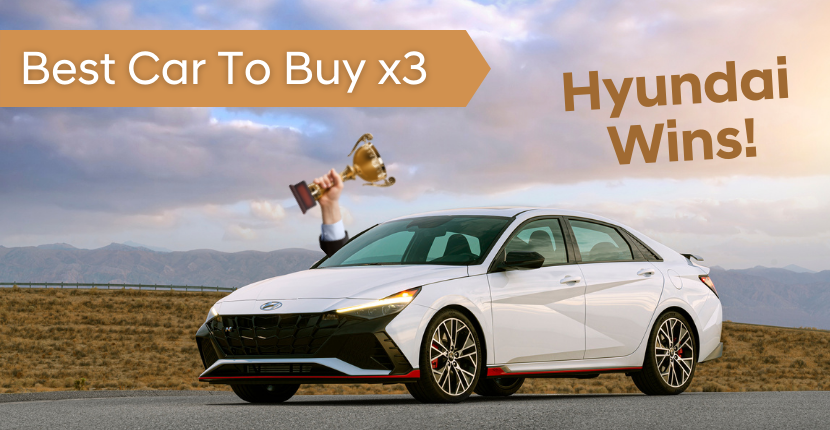 Hyundai is winning again. This time, Hyundai took home triple gold in The Car Connection Best Car to Buy 2022 Awards in the Hatchback, Hybrid and Sports Car categories. The Hyundai IONIQ 5, Sonata Hybrid, and Elantra N outshined their competitors. Hyundai won the top spot in each of these categories! These awards are just another testament to Hyundai's award-winning quality, performance, and durability. Explore The Car Connection Best Cars to Buy in 2022 now at Rosen Hyundai Kenosha, WI!
About The Awards 
The Car Connection is part of the Internet Brands Automotive Group. It is one of the largest collections of automotive properties on the Internet, including pioneering car-buying website CarsDirect.com. Also, it includes a collection of more than 130 auto enthusiast websites as well. Each year, The Car Connection awards the best cars to buy for consumers to have solid information when going in to purchasing a new vehicle. 
Hyundai Earns Triple Gold 
The Car Connection rates vehicles on a 10-point scale. It is based on Style, Performance, Comfort and Quality, Safety, Features, and Fuel Economy/Electrification. The awards are the culmination of a year-long process of expert vehicle evaluation and testing on new or completely redesigned models based on what's most important for car shoppers. Hyundai outshined its competitors in the Hatchback, Hybrid and Sports Car categories. The IONIQ 5, Sonata Hybrid and Elantra N took home the gold!
Top Features Of The Award Winners 
An all-new electric CUV with futuristic styling, the Hyundai IONIQ 5 features available all-wheel drive capability and more than 300 miles of range. Meanwhile, with outstanding performance in an efficient, compact sedan, the thrilling, all-new Elantra N represents the performance pinnacle for Hyundai's N brand. Finally, the Hyundai Sonata Hybrid upgrades the excellent qualities of the Sonata sedan by adding exceptional range and fuel economy.
Hyundai Reacts To The Awards 
Olabisi Boyle, vice president, Product Planning and Mobility Strategy, Hyundai Motor North America, said:
We're honored the Hyundai IONIQ 5, Sonata Hybrid and Elantra N have each won The Car Connection Best Car to Buy 2022 Awards in their respective categories. Earning these coveted awards for three of our newest models reinforces our commitment to deliver segment-leading vehicles that appeal to a diverse group of consumers.
Visit Rosen Hyundai!
Looking for Hyundai dealers near me? Check out the award winners now at Rosen's Kenosha Hyundai! We have a full inventory of new and used vehicles. Our goal when you visit our new Hyundai dealership is to provide you with a superior experience satisfying your needs. Experience the Rosen difference when you shop or service with us!