Our Top Tips For Driving In The Winter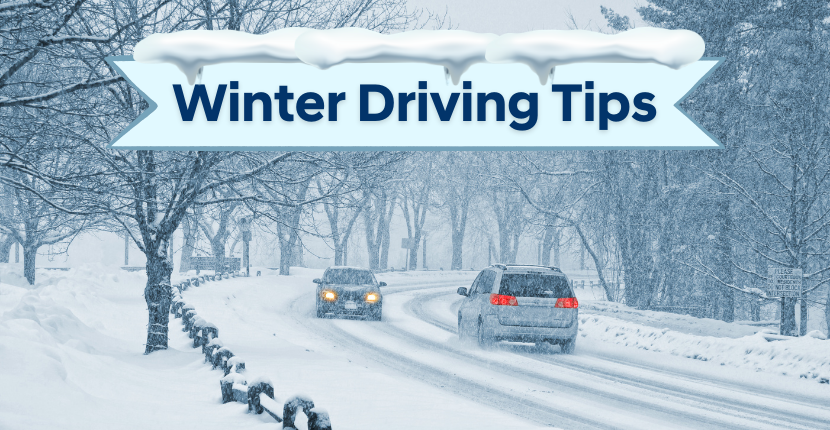 There are still several months of winter left, which means snow, ice, sleet, and frigid temperatures. With these conditions, it's important to know how to operate your vehicle in safe and cautious ways as you hit the road. At Rosen Kenosha, we put together some winter driving tips to help you stay safe. And you can prepare your vehicle for the cold weather with our excellent Rosen Service experts now!
Maintain A Full Tank Of Gas 
It's easy to get behind on filling up your vehicle's gas tank because drivers generally use more gas in the winter months. You'll need to stop at the gas pump more frequently in the winter than during the warmer months, especially because winter is the most dangerous time to run out of gas. Running out of gas, like in bumper-to-bumper traffic that often happens during snow or ice storms, could leave you stranded on the side of the road. The frigid temperatures could be a serious safety risk. Even if your tank is half full, it's worth filling it up just in case. 
Remove Ice And Snow 
Before you get on the road, one of the most important things you can do is make sure your windshield is free from any blockage caused by ice or snow. Starting your vehicle and setting the temperature console to defrost on the highest temperature and intensity setting can help melt some of the ice and snow on your vehicle, making it easier to scrape it away with your snow brush. Make sure to also brush off your mirrors and windows to keep your road visibility clear. 
Slow Down 
 It's an obvious one, but it can be hard to remember when you're running late for work or have only a short time to run errands. Slowing down can make a huge difference for your winter driving safety due to the risk of ice. Black ice is nearly impossible to see, so even when you're not aware of ice on the road, failing to slow down could result in a pretty serious crash. Slowing down also helps make up for the reduced traction wheels have in the winter and prevent your wheels from sliding on ice. Try to also leave plenty of space between your vehicle and other vehicles or objects around you. 
Don't Use Cruise Control 
Winter weather conditions make it much less safe to use cruise control. Snow, ice, and slush on the road makes using cruise control more likely to cause you to lose control of the vehicle because it does not react as quickly to slippery conditions. It also can not adjust according to specific patches of ice or slush. 
Winterize Your Vehicle With Winter Maintenance 
Besides driving safely and appropriately for winter conditions, another way to stay safe during the winter months is to winterize your vehicle with special winter-geared maintenance. Winter maintenance may include investing in new wiper blades, refilling your car's fluids, or installing a cold weather car battery. All of these things will make your vehicle much safer to drive in the winter. Check out our Hyundai Service Center Near Me for winter maintenance now!
Visit Rosen Kenosha Hyundai! 
At Rosen, we're your Kenosha Hyundai dealer. We know that the customer is the most important thing. We believe in providing great service and making your car-buying experience easy and enjoyable. Our knowledgeable sales staff will show you our great inventory, our Finance Department can help you find the financing to fit with your lifestyle, and we have an experienced Service Department to keep your vehicle running great. Schedule your winter maintenance today!