The Hyundai Elantra N Will Be Here Sooner Than We Thought!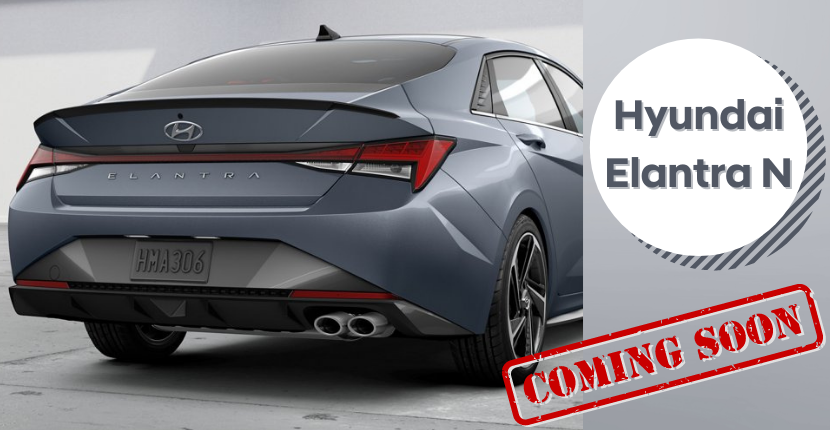 Hyundai recently teased the new Elantra N, set to debut July 14, in a video. In this video, they shared the first non-camouflage images of the upcoming four-door Elantra N high-performance sedan. With this, Hyundai is gearing up to expand its N Brand lineup. The Elantra N will join the Kona N crossover and Velostar N hatchback in the drawing N performance lineup. With the new sneak-peek at the vehicle, it's clear the Elantra N will be hotly anticipated. Now is the time to check out the Elantra N at Rosen Hyundai of Kenosha! 
Elantra N: Sooner than Expected 
Though we'll know more soon once it's officially introduced on July 14, we have some information about it's release. The Elantra N is likely to arrive at dealers at the end of the year to early 2022. For especially eager customers, Hyundai will show it off at the New York Auto Show in late August. Likely to start around $30,000, the Elantra N will compete — and likely dominate — less powerful sporty sedans like the Volkswagen Jetta GLI and Honda Civic Si. 
What the Sneak Peek Revealed 
Hyundai is keeping exact details about the Elantra N a secret until its debut, but we did learn a few things from its teaser video. A turbocharged 2.0-liter four-cylinder engine will likely power the Elantra N, which can also be found in the Kona N and Velostar N. With this powerful engine, the Elantra will produce 276 horsepower and 289 lb.-ft. of torque. Customers will be able to choose between a six-speed manual or eight-speed dual-clutch automatic transmission. 
What's the Difference Between Hyundai N and N Line? 
While both are a part of the N Brand, there are some differences between an N and an N Line model. In general, N models feature sportier exteriors, refined powertrains, and tuned suspensions and exhaust systems. On the other hand, N Line vehicles typically have a lower level of performance enhancements. 
Take the Elantra, for example, While the 2021 Elantra N Line has a 1.6-liter four-cylinder engine that produces 201 horsepower and 195 lb.-ft. of torque, the Elantra N features a more impressive 2.0-liter turbocharged engine capable of producing 276 horsepower and 289 lb.-ft. of torque. Still, you just have to check out an Elantra N Line review to know these models are the height of luxury, power, and performance. 
A New Exciting Sporty Exterior 
With a sportier appearance than the Elantra N Line, the N model will feature a rear spoiler, red trim on the side skirts and bumpers, and large dual exhaust tips for an especially raucous exhaust note. Additionally, it sets itself apart with features like a stiffer suspension, larger brakes, and 19-inch wheels wrapped in Michelin Pilot Sport 4S tires.
Coming Soon to a Dealer Near You 
After its debut on July 14, we'll know more about when the Elantra N will be arriving at a dealer near you. Still, we can estimate it will be in dealerships near the end of 2021 or early 2022. In the meantime, find a Hyundai Service Center Near Me for more information. 
Looking for a Kenosha Hyundai Dealer? At Rosen Hyundai of Kenosha, WI, we go above and beyond to make sure that our customers leave happy! We know that the customer is the most important thing. We believe in providing great service and making your car-buying experience easy and enjoyable. Visit us to learn more about the amazing Elantra N or schedule a test drive today!