2022 IONIQ 5 EV Is Unlike Any Other Hyundai Vehicle…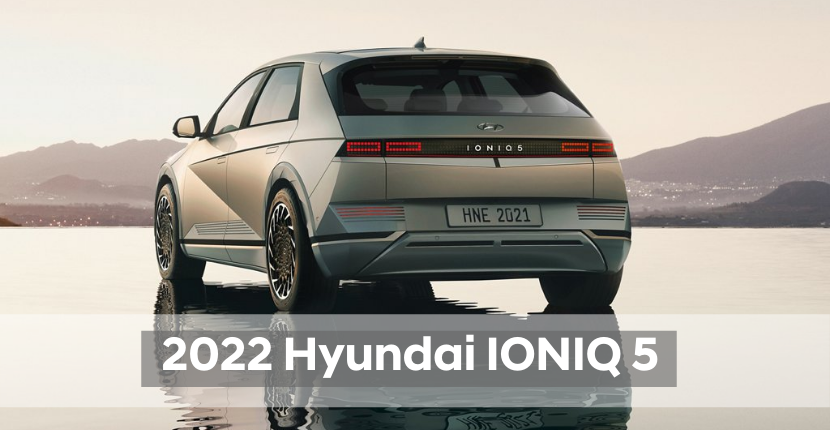 Hyundai Motor America just unveiled the 2022 lineup's new CUV, the IONIQ 5! The IONIQ 5 is the first model in Hyundai's new family of IONIQ electric vehicles. This exciting all-electric Hyundai CUV is set to disrupt the electric vehicle market with ultra-fast charging, Vehicle-to-Load power capability, and up to 300 miles of driving range. Now is the time to check out the impressive all-new 2022 Hyundai IONIQ 5 EV here at Rosen Hyundai in Kenosha, WI! 
The Next Generation of Electric 
Hyundai's next electric model is the future of electric vehicles. With just one look, you know it's different. The IONIQ 5 is a breakthrough CUV that is the first model Hyundai has ever built to be exclusively electric. Its arrival is the exciting beginning of Hyundai's new series of all-electric vehicles. With that in mind, the IONIQ 5 was created to make waves with its futuristic design, an innovative interior space, and ultra-fast charging capabilities. 
IONIQ 5 Adds Excitement to the 2022 Lineup 
With its advanced technology, and a new global electric platform, the all-new IONIQ 5 adds even more excitement to Hyundai's 2022 lineup. The IONIQ 5's progressive exterior and interior design explores a new freedom offered by a dedicated battery electric vehicle platform. The all-new vehicle is also a power source on wheels. With its innovative Vehicle-to-Load (V2L) function, the IONIQ 5 allows customers to freely use or charge electric devices, including electric bicycles, scooters, or camping equipment, out of the vehicle. 
An Innovative Exterior 
Offering a peek into our electric future, the IONIQ5's exterior is inspired by the future, past, and present. It confidently sports clean, sharp lines throughout its electric SUV body. With its pixel-inspired light clusters, clamshell hood, and flush door handles, IONIQ 5 is undeniably distinct and modern.
A Breakthrough Interior
On the inside, the IONIQ 5 features an interior redefined for the electric era. Because it forgoes a gas powertrain, the Hyundai CUV has a longer wheelbase and flatter floor, creating more space for you, your passengers, and your storage. On top of all that, the sliding center console, futuristic dashboard, and minimized center stack give you more freedom. Its interior takes comfort to another level with a driver's seat featuring a leg rest that can fully recline to your ideal position of comfort. The front seats are 30 percent slimmer to give even more space to second-row passengers.
Even More Power 
The IONIQ 5 gives electricity more power. IONIQ 5 uses electricity in ways that give you more time and choices. Not only does it charge faster, it can act as a power source for bigger electronics like your laptop, e- bike, and TV. It also features ultra-fast charging capabilities to make sure it's always ready to go for you when you need it.
Reserve Your Spot Now! 
Highly anticipated, the IONIQ 5 goes on sale this fall. Demand is expected to be high for this exciting new vehicle. Now is the time to reserve your IONIQ 5! Configure it just the way you like, and you can secure your reservation with a refundable $100 deposit.
Hyundai Dealer Near You 
Make your reservation for the all-electric new IONIQ 5 at Scott Levy's Rosen Hyundai Kenosha now! No need to search for "Hyundai dealers near me". Visit us at Rosen Kenosha to learn more about the amazing features of the IONIQ 5 or schedule a test drive today!