Hyundai Expands The Ioniq Sub-Brand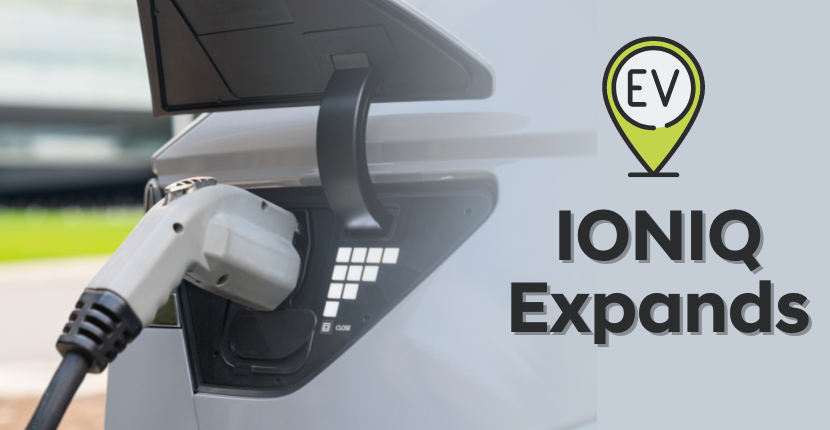 IONIQ is now officially a Hyundai sub-brand, much like how Genesis a luxury sub-brand of Hyundai. The IONIQ sub-brand will encompass a dedicated line of Hyundai EVs with designs that are strikingly futuristic and feature impressive capabilities. Hyundai has already had great success with the IONIQ 5, and now the sub-brand will launch three new vehicles. The first to be released is the all-new Hyundai IONIQ 6, which will continue the evolution of the IONIQ family as a streamlined newcomer. Learn more about Hyundai IONIQ now at Rosen Hyundai of Kenosha! 
How It All Started
A breakthrough SUV, the Hyundai IONIQ 5 was the first model Hyundai has ever built to be exclusively electric. It was created to make waves with its unique, futuristic design, an innovative, airy interior space, and ultra-fast charging. 
The 2022 model takes it a step further. Like design that defies definition, the 2022 Hyundai IONIQ 5 interior is huge on space and innovation, and tech that gives you a head start on the future. The experience is an electricity that can't be measured in volts or watts. It's your journey, evolved. Unlike most electric vehicles, the IONIQ 5 EV is made for you with affordability in mind. The Hyundai IONIQ 5 price starts at $39,950 and is eligible for the $7,500 Federal Tax Credit. 
IONIQ 6 Delivers Power And Energy 
IONIQ 6 is available with a range of drive motors and battery packs to fit the needs of every driver. The long-range 77.4-kWh battery can be paired with two electric motor layouts, either rear-wheel-drive (RWD) or all-wheel-drive (AWD). The top-of-the-line dual motor AWD setup produces a combined power output of 239 kW and 605 Nm of torque. Delivering maximum power, this PE configuration can go from 0 km/h to 100 km/h in 5.1 seconds.
The IONIQ 6 is also one of the most energy-efficient vehicles in the market. It boasts an impressive energy consumption rate: the energy consumption of the 53-kWh standard battery with 18-inch tire and RWD motor option is estimated to be under 14 kWh/100 km. 
Show-Stopping Design 
Let inspiration flow with the Hyundai electric car. You see it in the unique design that's a harmonious balance of clean, simple lines, and sensuous curves. You feel it in the obsessive attention to detail-from comfort to technology. It all comes together to make every moment in IONIQ 6 truly amazing. No matter where you look on the Hyundai EV, you'll find something that makes a lasting impression-whether it's the crafted contours, aerodynamic elements, or over 700 LED pixel lights. It's the next beautiful chapter of IONIQ. 
Visit Rosen Hyundai Kenosha!
Looking for Hyundai dealers in Wisconsin? At Rosen Hyundai of Kenosha, we have a full inventory of new and used vehicles—including Rosen EVs! Our goal when you visit our new Hyundai dealership is to provide you with a superior experience satisfying your needs. Experience the Rosen difference when you shop or service with us! So visit us to experience the incredible new IONIQ sub-brand today!