5 Driving Habits that Affect Your Maintenance Schedule

With spring on its way, now is a good time to start thinking about vehicle maintenance. Don't wait until your check engine light comes on or for your vehicle to start making odd noises. Some people need to get their vehicle serviced more often than others due to their driving habits. Check out our list of 5 common driving habits that affect your maintenance schedule below to see if you should hurry in to Rosen Kenosha for spring vehicle maintenance. Already know you are in need of an appointment? Schedule service now. 
5 Common Driving Habits That Affect Your Maintenance Schedule
Hard Acceleration

: Drivers who have the habit of hard acceleration are probably putting much more stress on their transmission. Revving the engine, speed fluctuations, and switching gears quickly can have similar effects. This extra stress means your drivetrain will need maintenance more often than normal. You should get your transmission fluid and filter changed every two years or every 30,000 miles. 

Riding the Brake

: Especially if you are often towing heavy equipment, drivers who ride their brakes stress the brake system, causing them to wear down over time and work less efficiently. With this extra stress on your brakes, be sure to get brake service every 12,000 miles or when you notice brake wear signs. 

Driving on Empty

: For drivers who stay on the road until their vehicle's fuel tank is extremely low or empty, you'll want to get more frequent service on your fuel system. Running on fumes increases the amount of sediment build-up in the system, which can clog the fuel filter, burn out the fuel pump, and hamper the fuel injector. If you have this habit, be sure to service your fuel system every 20,000 miles to 40,000 miles. 

Only Taking Short Trips

: The habit of making trips of less than 5 miles also causes stress to your vehicle. By performing several of these short trips per day, your vehicle is operating without reaching its maximum performance and efficiency, which means your vehicle—and its systems—never warm up properly. Short trip drivers should get an oil change every six or 7,500 miles.

Starting and Stopping Abruptly

: Making it a habit of starting and stopping abruptly puts stress on your vehicle's engine and wheels. You may also be causing needless wear on your breaks. This means you should get your tires rotated more frequently and have your brake and engine system checked sooner. 
Rosen Service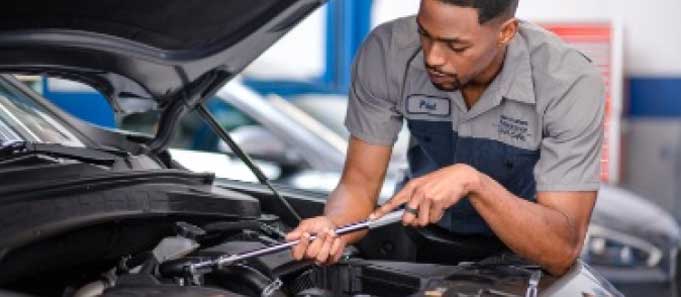 At Rosen Algonquin, we can help you get your vehicle in tip-top shape, so you can get where you need to go. Take advantage of Hyundai complimentary maintenance today. At Rosen Hyundai Service, we are experts in servicing your Hyundai vehicle. Whether you are looking to do some routine maintenance or you need something a little more complicated done, we have the experts that will help you make it happen. 
Our staff is experienced and knowledgeable, and they are ready to help you. We can make sure your vehicle is in top shape by performing routine maintenance on it. Routine maintenance on your vehicle includes things like oil changes, tire rotations, checking the fluids in your vehicle, checking/cleaning your battery, replacing air filters, and changing your spark plugs. If your vehicle is in need of some more major repairs from a collision or some sort of accident, we can also help you out. 
Visit Rosen Hyundai Kenosha!
Looking for a Hyundai Kenosha, WI? At Rosen Kenosha we have a full inventory of new and used vehicles—including the exciting new 2023 Hyundai Santa Fe! Our goal when you visit our Hyundai dealership is to provide you with a superior experience satisfying your needs. Experience the Rosen difference when you shop or service with us! Visit us at Rosen Kenosha or call 888-732-7418 to schedule a service appointment today!