How to Change the Windshield Wipers on Your Hyundai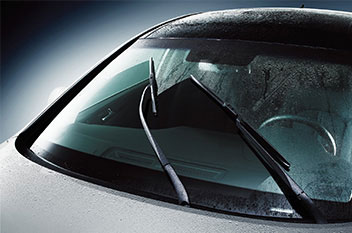 Spring rain is here. That means you'll want to be prepared for spring showers with fresh windshield wipers. The conditions of the past winter were harsh on your old wiper blades, so you should replace your wipers for optimal performance. There are some key ways you can check the status of your current wiper blades to see if they need to be replaced. Generally, wiper blades can be replaced easily, but if you don't feel comfortable doing it yourself, our Rosen Service experts are ready to help! Stop in to Rosen Kenosha Hyundai for spring windshield wiper service today! 
How Often Should You Replace Old Windshield Wiper Blades? 
Generally speaking, the rule of thumb is that old wiper blades should be replaced every six to twelve months. However, depending on where you live or how often you drive, they may need to be replaced sooner. The type of Hyundai windshield wipers your vehicle uses may also alter the replacement frequency as beam wiper blades generally outlast conventional ones. One trick to keep track of when you need to replace your old wiper blades is to get them checked every time you get an oil change. 
How to Replace Old Windshield Wiper Blades 
Before you replace your old wiper blades, you'll need three things: your new wiper blades, glass cleaner, and a paper towel or microfiber cloth. Then simply follow these three easy steps to replacing your vehicle's wiper blades: 
Remove the Old Blades

: First pull up on the clip located on top of the wiper or press down on a small tab on the underside of the wiper. The old blades should then slide right off. If you need more assistance, your car manual or the packaging on your new blades may provide more instruction. 
Attach the New Blades

: Begin by sliding the new slides on in the opposite way the old blades came off. You should hear a click when the tabbed blade locks into place. Some blades may have a clip, so be sure to close the clip in order to lock the blade in place if so. Then, simply rest the wiper carefully against the windshield. 
Test the New Blades

: After you've finished installing the new blades, it's a good idea to run the new wipers a few times. This will ensure they fight properly, are working well, and are secure against the wiper arm. At this point, you can also clean your vehicle's glass to get the most out of changing your wiper blades. 
Schedule Spring Maintenance!
At Rosen Kenosha, we can do it all—from routine maintenance, like Hyundai windshield wiper replacement service, to work a little more extensive. With the best Hyundai parts and experts always at hand, you will never leave Rosen Kenosha unsatisfied. Plus, you can save on the synthetic oil change cost with our Service Specials.
Visit Rosen Hyundai Kenosha!
Looking for a Hyundai dealer near me? At Rosen Kenosha Hyundai, we have a full inventory of new and used vehicles—including the exciting new 2023 Hyundai Santa Fe! Our goal when you visit our new Kenosha car dealership is to provide you with a superior experience satisfying your needs. Experience the Rosen difference when you shop or service with us! Visit us for help replacing your Hyundai wiper blades today!