How to Use the Hyundai Digital Key System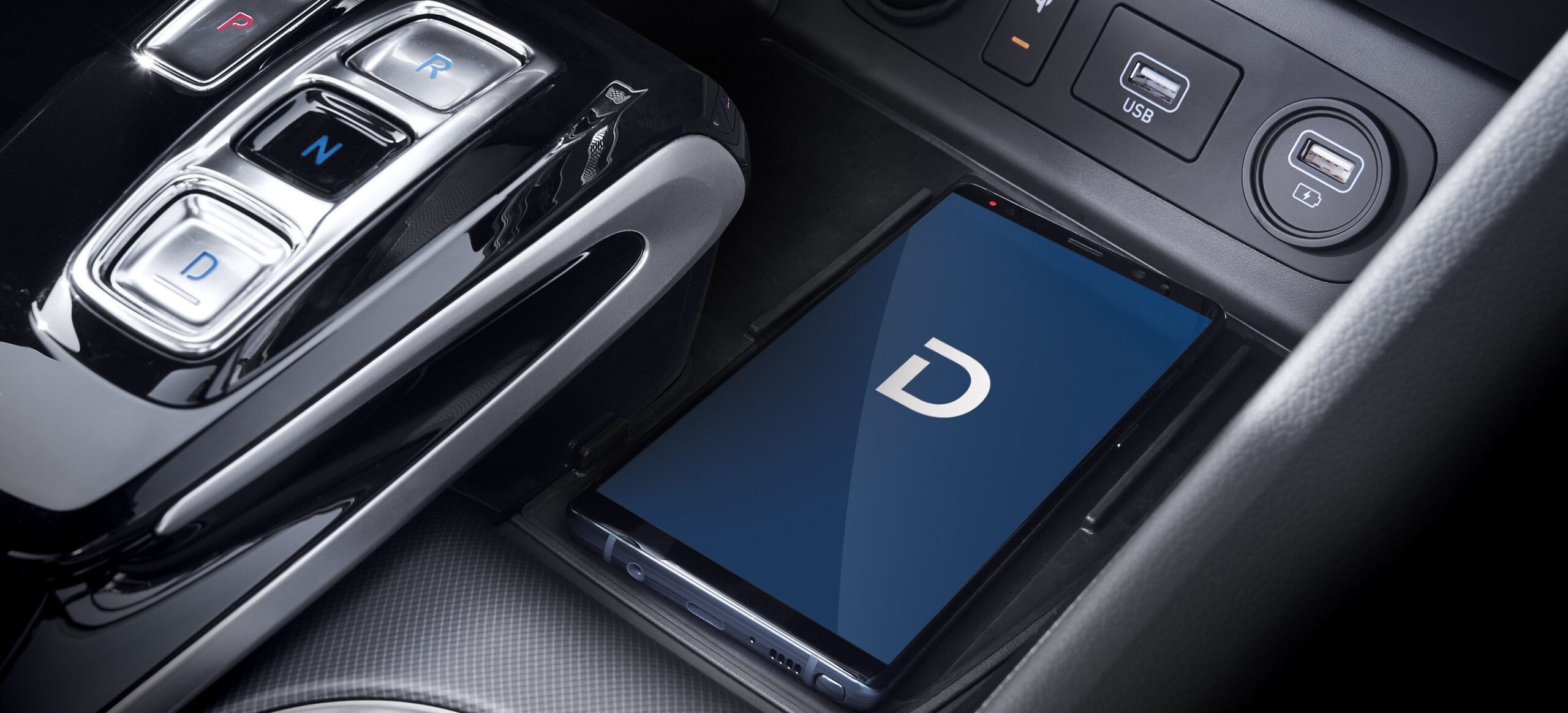 The Hyundai Digital Key system allows you to unlock and start your vehicle using your Android smartphone. It's now available on new Hyundai vehicles.  The system also allows the primary user to share Digital Key access with three other users.  You can actually send someone a "shared key" from clear across the country. Learn more about the Hyundai Digital Key now at Rosen Hyundai Kenosha, WI!
How Does it Work?
With Hyundai Digital Key, you unlock the car by holding your smartphone against the driver or passenger door handle. Once inside, just place the phone in the wireless charger, push the start button and go.  For security, Hyundai Digital Key uses Near Field Communication (NFC) technology to allow operation of the vehicle which, unlike Bluetooth, requires the device and reader to be within a few centimeters of each other.  The close proximity prevents the vehicle from being unlocked and started by someone else when you just happen to be near your car.  
Using the Digital Key App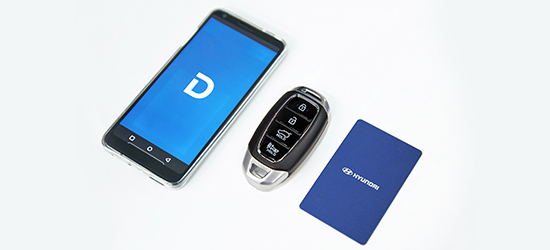 Hyundai Digital Key is compatible with most Android phones and is not available on iPhones. The Digital Key App is a free download from the Google Play Store, and contains everything needed to set up the Hyundai Digital Key system.  The app does not have to be open to unlock or start your car, but when open, includes Bluetooth-enabled features that let you lock, unlock, start your vehicle, and engage other functions remotely.
How to Set up Your Digital Key
You must instruct your car to recognize your smartphone as the primary key. You should only have to do this once, as long as you retain your phone. Follow these simple steps for your Hyundai digital key setup:
While in your vehicle, have your smartphone on and the Digital Key app open

Start your vehicle

Press the + button on the app to put the primary phone in pairing mode

Place your phone on the wireless changer

Pairing will occur automatically
Pairing the NFC Key Card
It is advised that you always carry your NFC (Near Field Communication) Key Card as a back-up key, should your phone run out of power or have some other kind of issue with your smartphone. The card is similar to a hotel key card and thus can easily be stowed away in a wallet or billfold. To operate as a backup digital key, the NFC Key Card will also have to be paired and registered with the car. Pair your NFC Key Card by following these steps:
Start your vehicle

Make sure you have your primary smartphone with the Hyundai Digital Key app loaded in the vehicle

In the app, select the Pair NFC Key Card via BLE section from the side menu

Place your card on the wireless changer

Pairing will occur automatically
Visit Rosen Hyundai Kenosha!
Looking for a Hyundai dealer in Kenosha, WI? At Rosen Kenosha Hyundai, we have a full inventory of new and used vehicles—including the exciting new 2023 Hyundai Santa Fe, 2023 Tucson, and more! Our goal when you visit our Hyundai dealership is to provide you with a superior experience satisfying your needs. Experience the Rosen difference when you shop or service with us! Visit us to learn more about the Hyundai Digital Key system!