IONIQ 6 vs Tesla Model 3 EV Range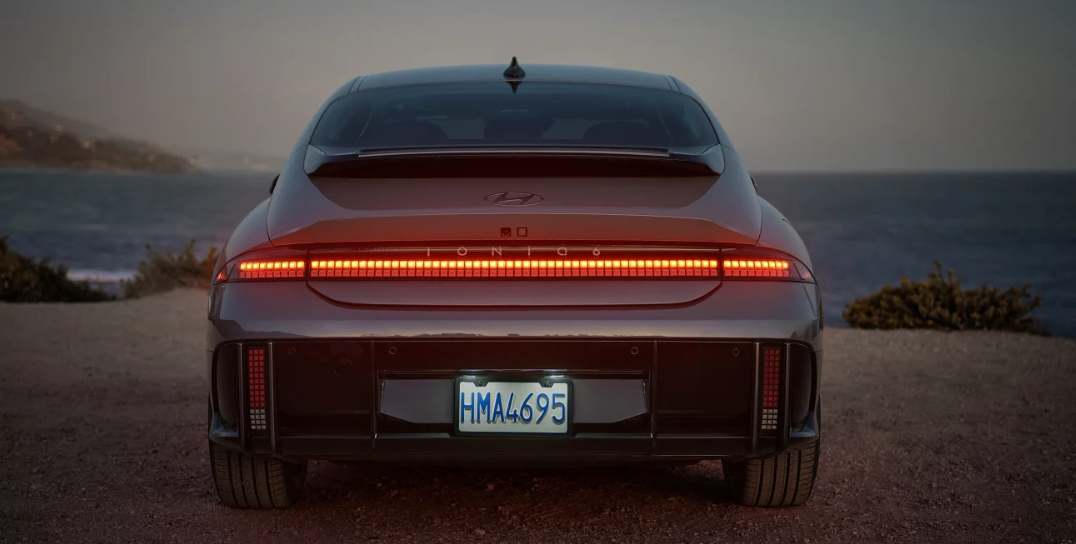 In the world of electric vehicles (EVs), Hyundai and Tesla have emerged as prominent players, each offering their own take on eco-friendly, high-performance automobiles. Two of their flagship models, the Hyundai IONIQ 6 and the Tesla Model 3, have garnered significant attention and a dedicated fan base. In the Hyundai IONIQ 6 vs. Tesla Model 3 showdown, the choice ultimately comes down to your priorities.If you're looking for a competitively priced electric vehicle with a strong focus on comfort and luxury and a great range, the Hyundai IONIQ 6 is a compelling choice. Learn more about Hyundai IONIQ 6 vs Tesla Model 3 now at Rosen Hyundai Kenosha today!
Range and Efficiency of the IONIQ 6
Hyundai IONIQ 6: Aiming for the Long Haul
Hyundai has made significant strides in extending the range of its electric vehicles, and the IONIQ 6 is no exception. Depending on the battery option you choose, the range of IONIQ 6 is up to 292 miles (470 kilometers) on a single charge. This competitive Hyundai IONIQ 6 long range ensures that you can confidently tackle long journeys without frequent charging stops.
Tesla Model 3: Leading the Way in Efficiency
Tesla's Model 3 is renowned for its efficiency, thanks to cutting-edge battery technology and aerodynamics. The Model 3 boasts impressive range figures, with the Long Range variant offering up to 358 miles (576 kilometers) on a single charge. Tesla's Supercharger network also makes long-distance travel more convenient by reducing charging times.
Performance and Acceleration
Hyundai IONIQ 6: Blending Power with Poise
The IONIQ 6 doesn't just focus on range; it also delivers a dynamic driving experience. With powerful electric motors generating up to 313 horsepower and a 0-60 mph (0-100 km/h) acceleration time of around 5 seconds, the IONIQ 6 offers spirited performance for those who enjoy a responsive and agile ride.
Tesla Model 3: Ludicrously Quick
Tesla's Model 3 has set the standard for electric vehicle acceleration. The Performance variant, equipped with dual motors, rockets from 0 to 60 mph in just 3.1 seconds. Even the base Model 3 offers brisk acceleration, making it an exhilarating choice for those who crave speed.
Charging Infrastructure
Hyundai IONIQ 6: Relying on Evolving Networks
While Hyundai has been working on expanding its charging infrastructure, it still lags behind Tesla's Supercharger network. Depending on your location, finding fast and convenient charging stations for the IONIQ 6 may require a bit more planning, although it's worth noting that third-party charging networks are becoming increasingly accessible.
Tesla Model 3: Supercharging Dominance
Tesla's Supercharger network remains one of its standout features. These high-speed chargers are strategically placed along major highways, allowing Tesla owners to enjoy quicker charging times and the convenience of long-distance travel without range anxiety. Tesla's comprehensive charging infrastructure is one of the reasons it's often favored for road trips.
Visit Rosen Hyundai Kenosha!
Looking for a Hyundai dealer near me? At Rosen Kenosha Hyundai, we have a full inventory of new and used vehicles—including the exciting new 2023 Hyundai IONIQ 5! Our goal when you visit our new Hyundai dealer Kenosha, WI is to provide you with a superior experience satisfying your needs. Experience the Rosen difference when you shop or service with us! Schedule your test drive to experience the incredible IONIQ 6 EV range today!