What Is The Hyundai Tucson Hybrid's MPG?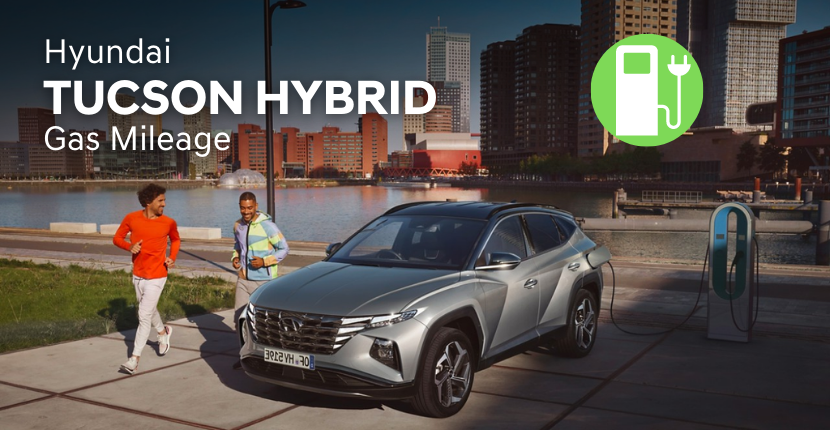 Starting at just $29,240, the 2022 Hyundai Tucson Hybrid is the most attractive and value-packed all-purpose Hybrid SUV on the market. Combining convenience with luxury, the Hyundai Tucson interior is made to give you and your passengers the most comfortable driving experience possible. With amazing fuel efficiency, the Hyundai Tucson Hybrid is exactly what you need right now. Custom order your Tucson Hybrid now at Rosen Hyundai Kenosha!
Go Where The Road Takes You 
When it came to reimagining the Tucson, Hyundai asked, "Why not take our most popular SUV—and make it need less gas?" And the answer is the first ever 2022 Tucson Hybrid. On top of great MPG, it's got all the next-level details that make the Tucson a breakthrough in design, technology and safety. Even better—HTRAC All Wheel Drive is standard. And it's got a hands-free smart liftgate to make your journeys easier.
What Is The Hyundai Tucson Hybrid's MPG?
The great Hyundai Tucson Hybrid MPG means you can be free out on the open road. The Tucson Hybrid gives you rugged SUV capabilities with an eco-efficient 38 combined MPG—38 mpg city and 38 mpg highway. 
The Best Choice for Performance 
The segment-topping Tucson Hybrid MPG is powered by a combined 226 hp from the turbo engine and electric motor. Equipped with standard HTRAC All Wheel Drive, Tucson Hybrid can take you where you want to go. And you'll have more fun getting there, thanks to its e-Handling technology, which combines the Traction Control System and hybrid electric motor to give you tighter cornering performance. Power-wise, the potent 1.6L turbo engine is nice to have when you want that "wake me up" boost. 
More Sustainable Than Ever 
With combined 38 mpg fuel efficiency, the Tucson Hybrid makes driving more sustainable than ever. With vehicles like the Tucson Hybrid, Hyundai is in progress to achieve carbon neutrality by 2045. From green energy innovations to developing next-gen transportation platforms, Hyundai is driving toward a more sustainable future.
A More Stylish Hybrid
The design is in the details. Hyundai's approach to understated sophistication means finding beauty in the details, from the standout grille that surprises with hidden DRLs to the rear windshield wiper that's discreetly tucked away under the spoiler.
The future is wide open with the Tucson Hybrid's interior. Hyundai designed the 2022 Tucson Hybrid to make the dash not only look better, but also give the driver a better look outside. The result is having no hood above the available 10.25-inch digital instrument cluster, giving you a streamlined dash that opens up the interior and gives you a clear view of what's ahead.
Visit Rosen Hyundai Kenosha!
Looking for Hyundai dealers near me? At Rosen Kenosha Hyundai, we have a full inventory of new and used vehicles—including Rosen EVs! Our goal when you visit our new Hyundai dealership is to provide you with a superior experience satisfying your needs. Experience the Rosen difference when you shop or service with us!