Which Headlights Should You Use?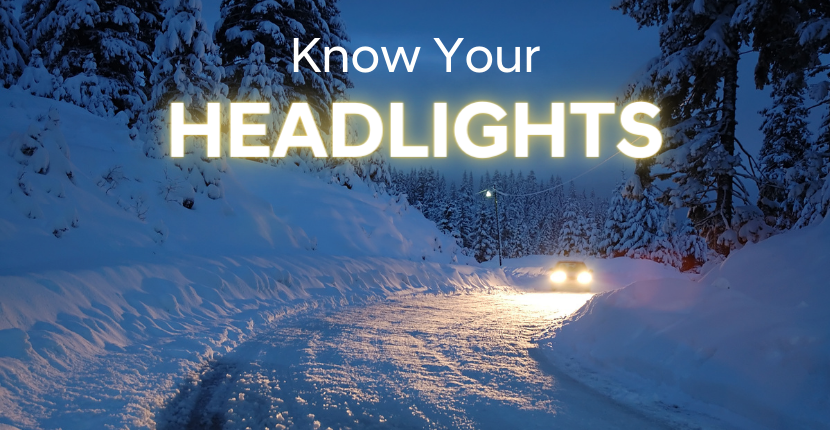 As the weather turns, it's important to be aware of how headlights can impact your experience of driving. Many different driving conditions will call for using your headlights. Sometimes headlights are purely useful, while other times, headlights are necessary for safety. In either situation, using the right headlights in the appropriate situation is key. Deciding between high beam vs low beam lights, or fog lights, can make all of the difference when you're out on the road. If you need your headlights replaced, visit Rosen Kenosha's Certified Service Center today!
How Headlights Make Driving Easier 
One of the most important safety features on a vehicle, headlights allow you to see the road and other drivers. But don't forget, they also allow other drivers to see you. In this way, it's a two-way safety device. Some of the scenarios where it's appropriate to use headlights include driving in darker conditions, whether it's at night or in cloudy, inclement weather. Still, there are other driving conditions where headlights can be very helpful. Choosing the correct headlights can be vital for safety.
Low Beam Headlights 
Low beams should always be used at night. In fact, they're so necessary that most cars automatically turn on your low beam headlights as the night approaches. Low beam headlights produce just enough light to show you the road, avoiding the excessive glare that can come from high/full beam headlights. If you've ever hesitated in choosing which headlights to use, it's important to know low beam headlights are especially helpful during adverse weather conditions, like rain, sleet, snow, or fog.
Fog Headlights 
Unlike high or low beams, fog lights are specifically designed for a specific type of driving conditions. Fog lights are primarily used for misty and foggy conditions. In this type of weather, the design of fog lights is special. They are placed low on the front of the vehicle near the front bumper. This placement, along with the shape of the bulbs, allows the light to cut through the fog to light the surface of the road, as well as avoid light reflecting back and distracting you. Signaling the importance of these types of headlights, many vehicles will feature rear fog lights to signal  your presence to cars behind you in foggy conditions. Because fog lights can be very strong, it's important not to use them in rainy weather because you can risk distracting other drivers. 
High Beam Headlights 
Like low beams, high beams help you see the road in the dark. Being much brighter, high beams produce an intense, center-weighted light distribution with a lot of glare, so it's important to turn them off or down when there is oncoming traffic. The brightness and glare they produce can cause accidents for oncoming traffic. Like fog lights, you should be careful using high beams in inclement weather. It should not be a problem if you are alone on the road, but high-intensity lights can reflect back from rain or fog. This may make it harder to you and other drivers to see, so it's important to be cautious when using full beam headlights in all conditions. 
Visit Rosen Hyundai! 
Looking for headlight maintenance? Visit a Hyundai Service Center near me From routine maintenance to work a little more extensive, we can do it all. With the best Hyundai parts and experts always at hand, you will never leave Rosen Kenosha Hyundai unsatisfied. Visit us to learn more about headlight maintenance or schedule your service appointment today!