Can't Find The Car You Want? Let Us Help!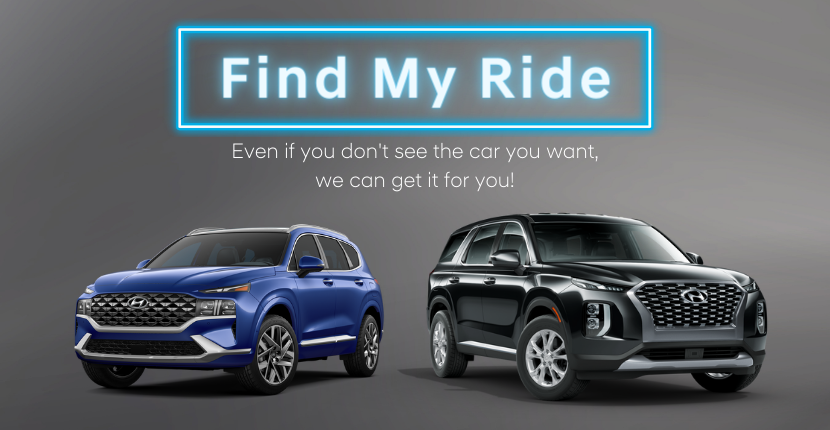 At Rosen Hyundai of Kenosha, we're committed to serving our customers above and beyond their needs. Due to a chip shortage, there is currently limited availability of vehicles in the U.S. auto market. While you might not be able to find what you're looking for at other stores, we can get you any vehicle you want, even if you don't see it on our website! 
Our Commitment
Welcome to Scott Levy's Rosen Hyundai of Kenosha! Rosen Hyundai, now open in Kenosha Wisconsin, is Rosen Auto Group's second Hyundai dealership. Our goal when you visit our new Hyundai dealership is to provide you with a superior experience satisfying your needs. Experience the Rosen difference when you shop or service with us!
We'll Get It! 
Even if we don't have the vehicle you're looking for in stock, we are able to get you your desired vehicle. At Rosen Hyundai, we put our customers first, so we'll do whatever it takes to get our customers exactly what they want. With us, you won't have to settle on a vehicle because the one you want is unavailable. Looking for a used Hyundai Elantra? No problem, we'll find one for you! Maybe you need to replace some parts? We've got you covered at a Hyundai Service Center near me! Wanting to upgrade your tires? Come on in, we'll help you!
Find Your Vehicle Online With Our Special Tool 
As your Kenosha Hyundai dealer, Rosen Motors is committed to providing you with a dealership experience that is unrivaled. That's why we've created a CarFinder page so you can find your vehicle online. Rosen Hyundai of Kenosha offers a free, no obligation and confidential CarFinder tool, allowing you to specify your desired car, truck or SUV and submit the vehicle configuration to us. Once we locate matching automobiles, you automatically receive details of those models, with photographs included. Let us handle the task of finding your next dream car!
Experience The Rosen Difference!
At Rosen Kenosha, we provide standout new and used vehicle selection, quality auto service, and are dedicated to the community we serve. It's why you're invited in to browse our selection, have your vehicle serviced, and see why we're the place for you! You can count on our team backing you for all your automotive needs.
You can come to us at Rosen Hyundai for help finding any vehicle. Even if we don't have it in store, we won't stop until we help you find it. We're committed to making sure you walk out our door satisfied with our service and excited about your new vehicle. Visit us to learn more about how we can help or schedule a test drive today!