What Makes the IONIQ 5 the Perfect Car for First Time EV Owners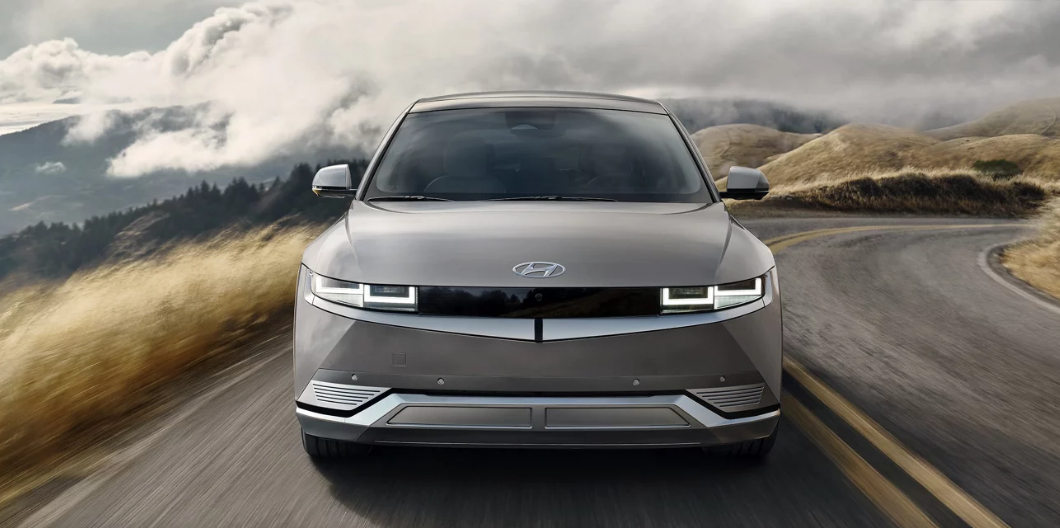 The future of electric vehicles has arrived with the Hyundai IONIQ 5. As Hyundai's first exclusively electric model, the IONIQ 5 is setting new standards with its groundbreaking SUV design, innovative interior space, and cutting-edge features. Embracing a unique, futuristic aesthetic, this vehicle stands out from the crowd. Step inside, and you'll experience an airy and spacious cabin that maximizes comfort and convenience. Plus, the IONIQ 5's  spacious interior is a testament to Hyundai's commitment to creating a truly exceptional electric vehicle. Visit Rosen Hyundai of Kenosha to check out the 2023 Hyundai IONIQ 5 today! 
A Great Option to Make the Switch to an EV 
The Hyundai IONIQ 5 represents the future of electric vehicles, offering a unique and futuristic design, spacious interior, impressive range, and ultra-fast charging capabilities. If you're ready to make the switch to an electric vehicle, the IONIQ 5 is the perfect choice, combining style, performance, and practicality in one groundbreaking package. Embrace the next generation of electric mobility with the Hyundai IONIQ 5.
Impressive Range and Ultra-Fast Charging
The IONIQ 5 is built on an intelligent battery platform that offers various powertrain configurations to suit your needs. Choose the rear-wheel drive option, powered by a single 168kW motor, delivering 225 horsepower and an impressive range of 300 miles. For those seeking even more performance, the HTRAC All-Wheel Drive features 74kW and 165kW motors, producing 320 horsepower while still maintaining an efficient range of 269 miles. This versatility ensures that there is an IONIQ 5 model for every driver, with ample power and range to go the extra mile.
Charging the IONIQ 5 is a breeze, thanks to its ultra-fast 800-volt multi-charging capability. With this technology, you can charge from 10 to 80 percent battery in just 18 minutes, providing convenience and minimizing charging downtime. The IONIQ 5's exceptional driving range of over 300 miles offers the freedom to embark on longer journeys without worrying about running out of power. Additionally, the vehicle-to-Load (V2L) function allows you to power small appliances, devices, and even charge other EVs, providing flexibility and practicality.
Partnering with Electrify America for Convenient Charging
Hyundai understands the importance of a reliable charging infrastructure, which is why they have partnered with Electrify America. As an IONIQ 5 owner, you will receive two years of complimentary access to the largest public fast-charging network in the US. With this partnership, charging your IONIQ 5 while on-the-go becomes a seamless experience. In as little as 30 minutes, you can recharge your vehicle and continue your journey with peace of mind. This collaboration with Electrify America ensures that charging concerns are a thing of the past.
Affordability and Federal Tax Credits
Hyundai prioritizes affordability without compromising on quality or performance. Unlike many electric vehicles on the market, the IONIQ 5 is designed with your budget in mind. With the available $7,500 Federal Tax Credit, the 2023 Hyundai IONIQ 5 price starts at just $32,200 (excluding delivery fee). This commitment to affordability makes the IONIQ 5 an attractive option for those looking to transition to electric vehicles without breaking the bank.
Visit Rosen Hyundai Kenosha!
Looking for a Hyundai dealer near me? At Rosen Kenosha Hyundai, we have a full inventory of new and used vehicles—including Rosen EVs! Our goal when you visit our new IONIQ 5 dealer Kenosha, WI is to provide you with a superior experience satisfying your needs. Experience the Rosen difference when you shop or service with us! Find a Hyundai IONIQ 5 for sale near me now at Rosen!