Differences In Engine Oil Types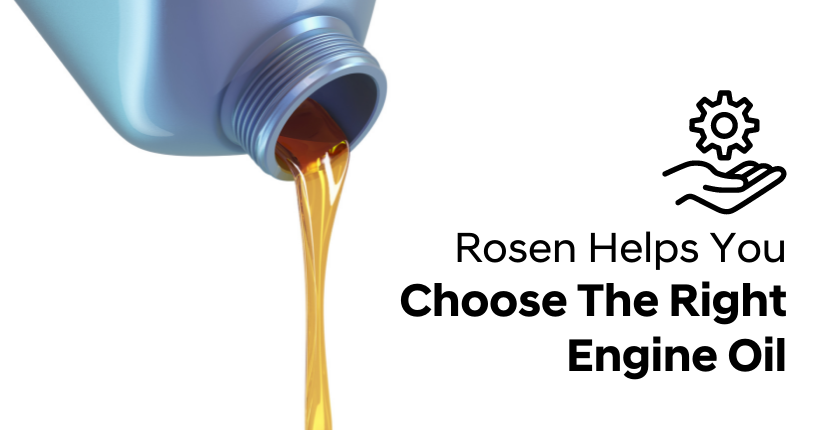 Although its significance is sometimes underestimated, your vehicle's oil is an important thing to pay attention to. Knowing the different types of motor oil, what type of motor oil your car uses, and how to check which type of oil your vehicle needs can make a huge difference. Looking for a Hyundai oil change? Get an oil change now at Rosen for Hyundai Service near me!
Let Rosen Service Experts Help
We know that sometimes it's a daunting process to service your car. From mechanics that use technical jargon to lackluster customer service, getting your oil changed can be a hassle. Here at Rosen, we strive to make servicing your vehicle thorough, easy, and effective. Our Service team is full of certified Hyundai experts. You get more than just an oil change when you visit Rosen, you get peace of mind.
What Oil Does My Car Take? 
Are you wondering "What oil does my car take?" The best way to figure out what type of oil is best for your vehicle is to check your vehicle's owner's manual. The owner's manual will list the types of oil the manufacturer recommends. It will probably also recommend different types of oil depending on what type of climate you live in. The best type of oil for your vehicle will use the right thickness, known as viscosity, for your vehicle's engine. If you have any questions about the type of oil your vehicle takes, we're happy to help you at Rosen Hyundai Kenosha!
Different Types Of Motor Oil 
There are four basic varieties of motor oil: synthetic oil, synthetic blend oils, high mileage oil, and conventional motor oil. The basic characteristics and differences of each are described below. 
Synthetic Motor Oil
This type of oil has undergone a chemically engineered process to make the oil molecules more uniform in shape with fewer impurities and better properties than conventional oil molecules. Generally speaking, synthetic motor oil performs better in extreme high temperature and low temperature situations. It also likely has higher performing additives. 
Synthetic Blend Motor Oil 
Unlike synthetic oil, synthetic blend motor oil uses a mixture of synthetic and conventional base oils for added resistance to oxidation in comparison to conventional oil. This enables it to provide excellent low-temperature properties.
High Mileage Motor Oil 
This type of oil gets its name because it is specially formulated for late model vehicles or newer vehicles with over 75,000 miles. It has unique additives and formulation, which help to reduce oil burn-off and prevent oil leaks that may occur in older engines.
Conventional Motor Oil 
Conventional varieties of oil are generally formulated across a range of viscosity grades and quality levels. This type of oil is generally used for vehicles with simple engine designs that are going to be driving in regular fashion. 
Visit Rosen Hyundai Kenosha!
Looking for a Hyundai oil change near me? At your Kenosha Hyundai, we can do it all—from routine maintenance to work a little more extensive. With the best Hyundai parts and experts always at hand, you will never leave Rosen Kenosha unsatisfied. We also have a full inventory of new and used vehicles. Our goal when you visit our new Hyundai dealership is to provide you with a superior experience satisfying your needs. Experience the Rosen difference when you shop or service with us! Our Rosen Service department can help you with all of your oil needs now!