Hyundai Launches Bluelink+ with the IONIQ 6 at the Chicago Auto Show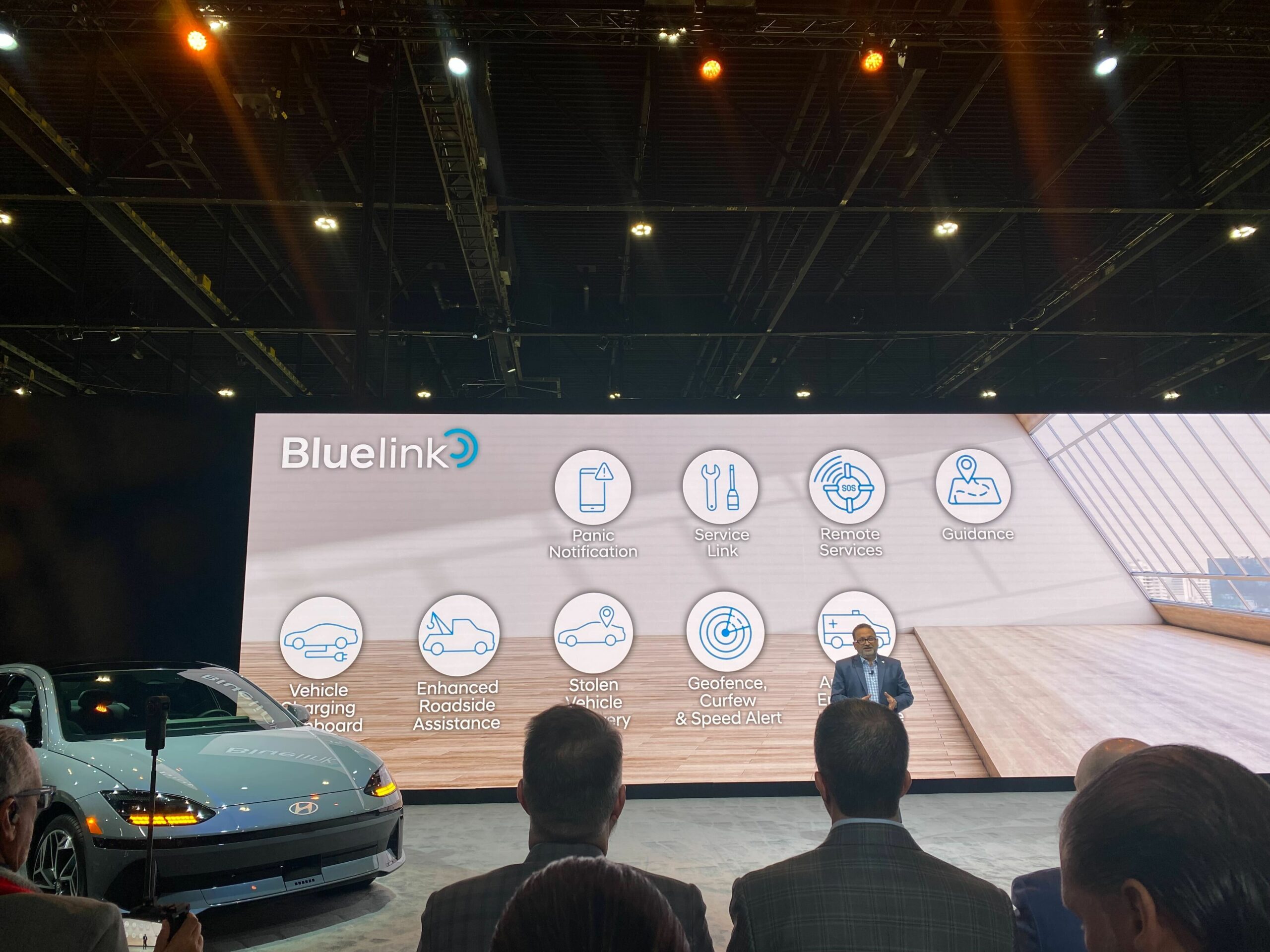 At this year's Chicago Auto Show, Hyundai Motor America launched a major new industry-leading connected car services program. Bluelink+ allows you to remotely schedule or start/stop charging, lock or unlock the doors, activate climate control and more—all from your smartphone. Best of all, it's now available at no cost for as long as you own your Hyundai IONIQ 6.⁠ Visit Rosen Hyundai Kenosha to learn more about Hyundai's all-new premium connected car service! 
What is Bluelink+?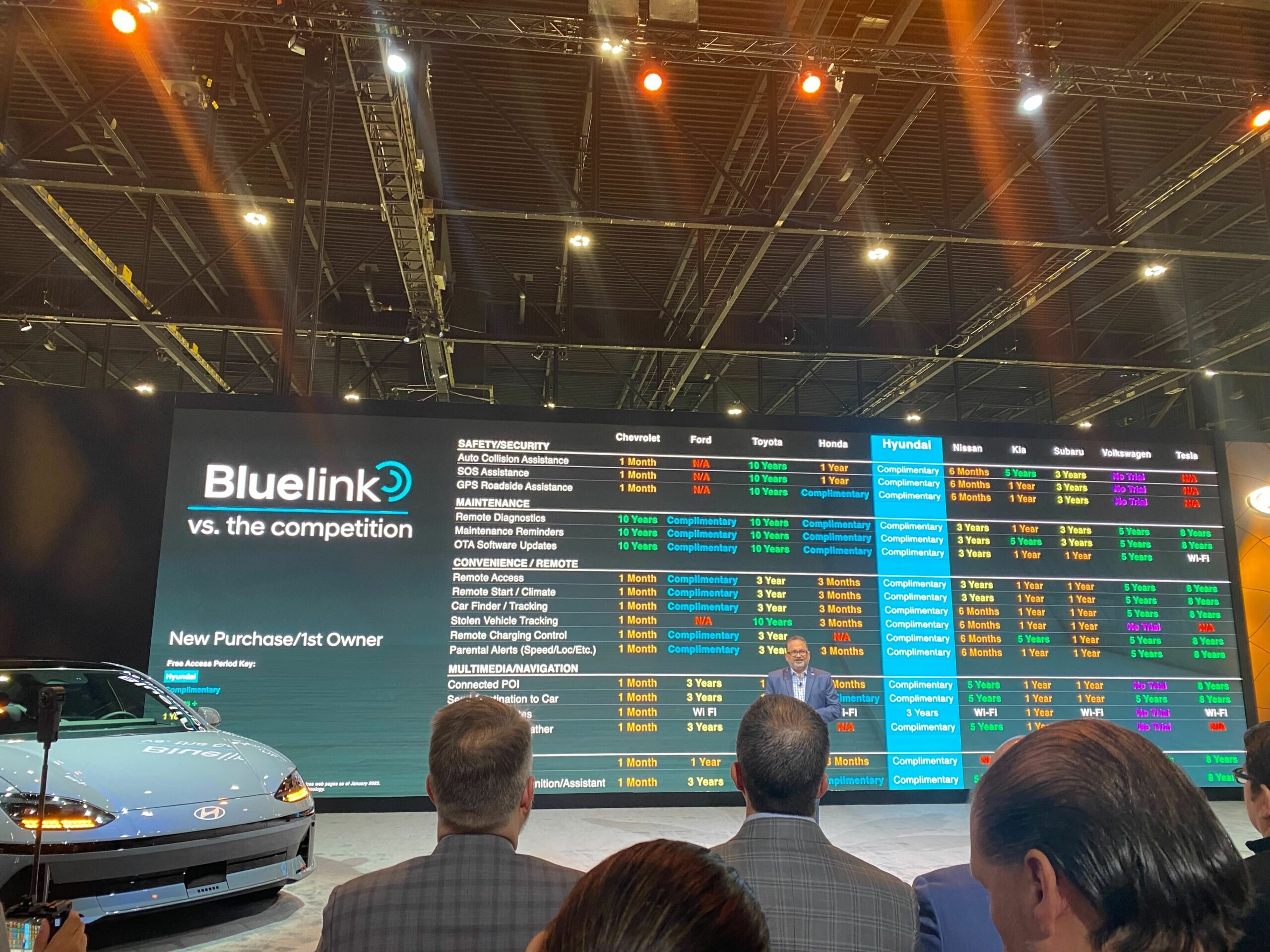 Hyundai's all-new premium connected car service, Bluelink+ means Hyundai is saying good-bye to nearly all subscription fees for new owners. All services included in the previous Bluelink Connected Care, Remote and Guidance subscription packages are now offered complimentary on a non-trial basis for new buyers with the Bluelink+ (4G LTE network and technology dependent). 
Bluelink+ is launching with the new IONIQ 6 and on all future Bluelink-equipped Hyundai models starting with the 2024 model line-up. By standardizing access to top safety, maintenance, and remote technology features, Hyundai is offering a complimentary industry-leading connectivity program for all new owners.
No Cost to You!
The best part of the program is the Bluelink+ price. It's totally free! Hyundai is the first and only automotive brand to provide all these features to new car purchasers with no "trial period" or recurring subscription fees. The Bluelink+ subscription plan is a best-in-class complimentary connected car program. With this program, Hyundai is providing its customers more than $350 in estimated annual savings. 
All Bluelink+ services are offered complimentary with the purchase of a new Hyundai vehicle, the first year of ownership for certified pre-owned, and the first three months for used car owners.
Bluelink+ Features and Advantages
Key safety and maintenance features, previously included in the Connected Care Package, are now part of Bluelink+ Basic, which will be available for subsequent owners to connect with no associated fees. That means essential key safety and maintenance features, such as, Auto Collision Assistance, SOS Assistance, Remote Diagnostics, Maintenance Reminders, and over-the-air ECU Updates, are available with no trial period, and for the life of the supporting technology and 4G LTE network.
The Future of Electric is the IONIQ 6
With this gorgeous newcomer, the evolution of the IONIQ family takes a leap forward. The all-new Hyundai IONIQ 6 EV features a streamlined silhouette that takes your breath away, technology that anticipates your needs, and ultra-fast charging capabilities that saves you more time.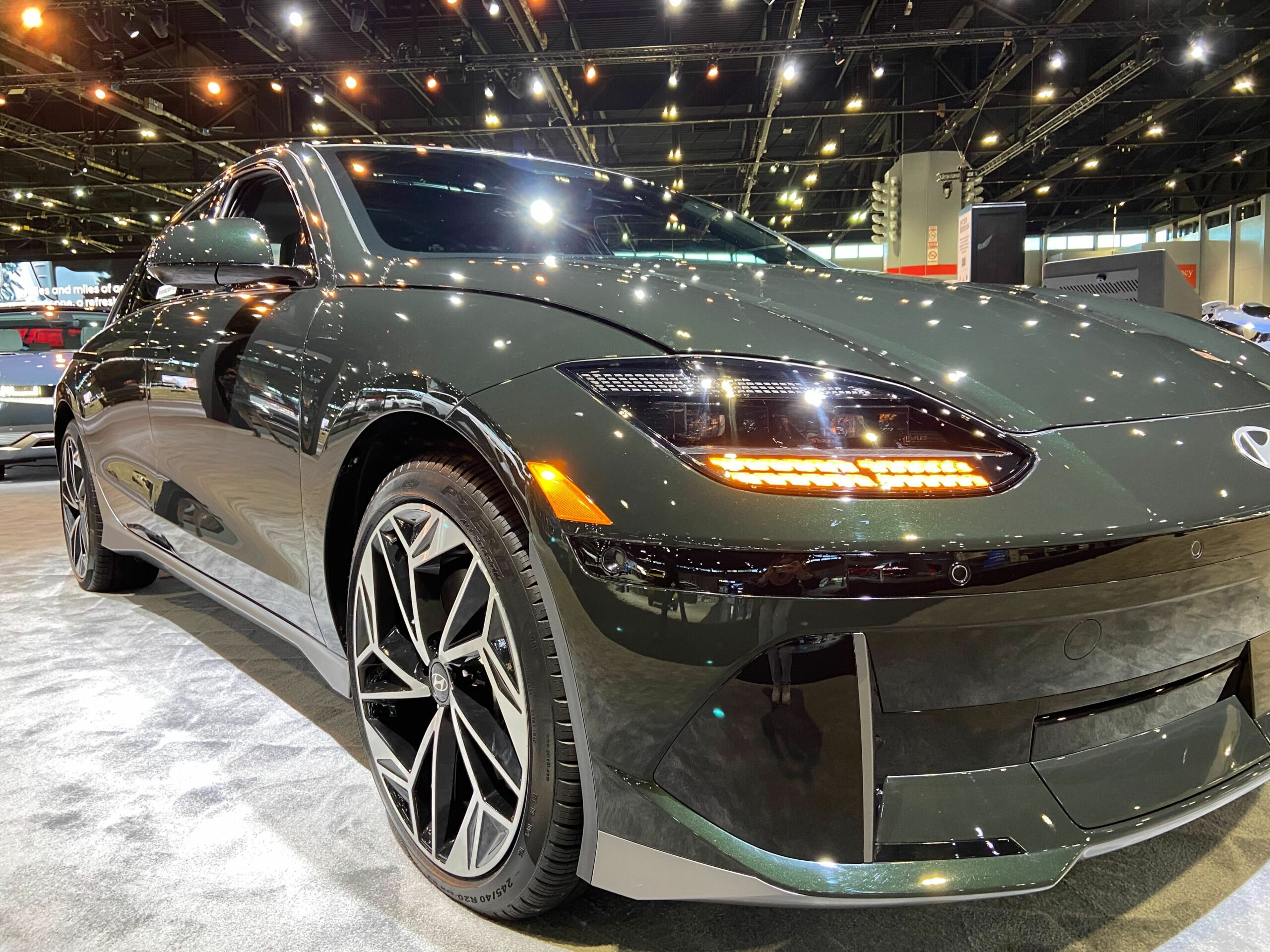 The Hyundai IONIQ electric will be among the most energy efficient mainstream EVs available today. With a range of drive motors and battery packs to fit the needs of every driver, the Hyundai electric car features a long-range 77.4-kWh battery that can be paired with either rear-wheel-drive (RWD) or all-wheel-drive (AWD). The estimated IONIQ 6 price starts at just $44,000, and it will get you extended range, luxury and spaciousness, speedy charging, and now, complimentary Hyundai Bluelink+. 
Visit Rosen Hyundai Kenosha!
Looking for a Hyundai dealer in Kenosha, WI? Look no further! At Rosen Kenosha Hyundai, we have a full inventory of new and used vehicles—including electric vehicles, hybrids, and PHEVs! Our goal when you visit our new Hyundai dealership is to provide you with a superior experience satisfying your needs. Experience the Rosen difference when you shop or service with us! Stop in today to experience Hyundai Bluelink+ on the all-new IONIQ 6!