Ioniq 6 To Have One Of Best EV Ranges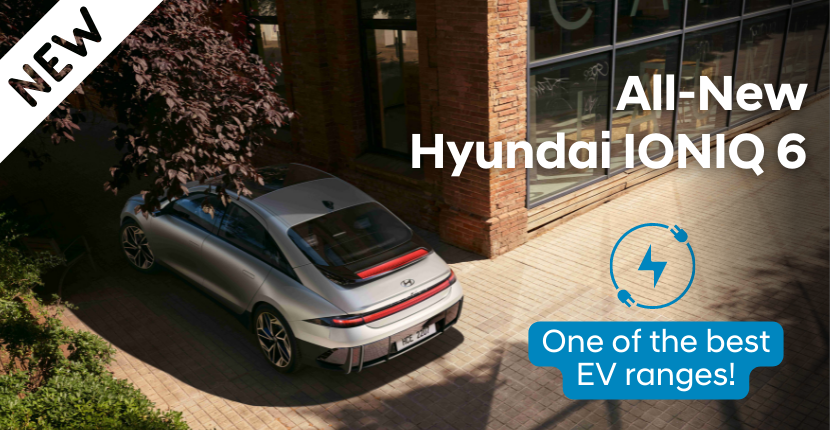 A new form of electricity is coming in 2023. The first-ever IONIQ 6 is taking an evolutionary leap. The journey began with the hugely successful IONIQ 5, and now the IONIQ 6 streamlines newcomer continues the evolution of the IONIQ family. Inside the sleek coupe-like silhouette, you'll find Hyundai's most cutting-edge technology and safety innovations. And it's capable of ultra-fast charging and one of the best EV ranges, thanks to Hyundai's Electric Global Modular Platform (e-GMP) created exclusively for the IONIQ family. With the Hyundai IONIQ 6, the future has never looked so good. Awaken your world with the Hyundai IONIQ 6 now at Rosen Hyundai Kenosha!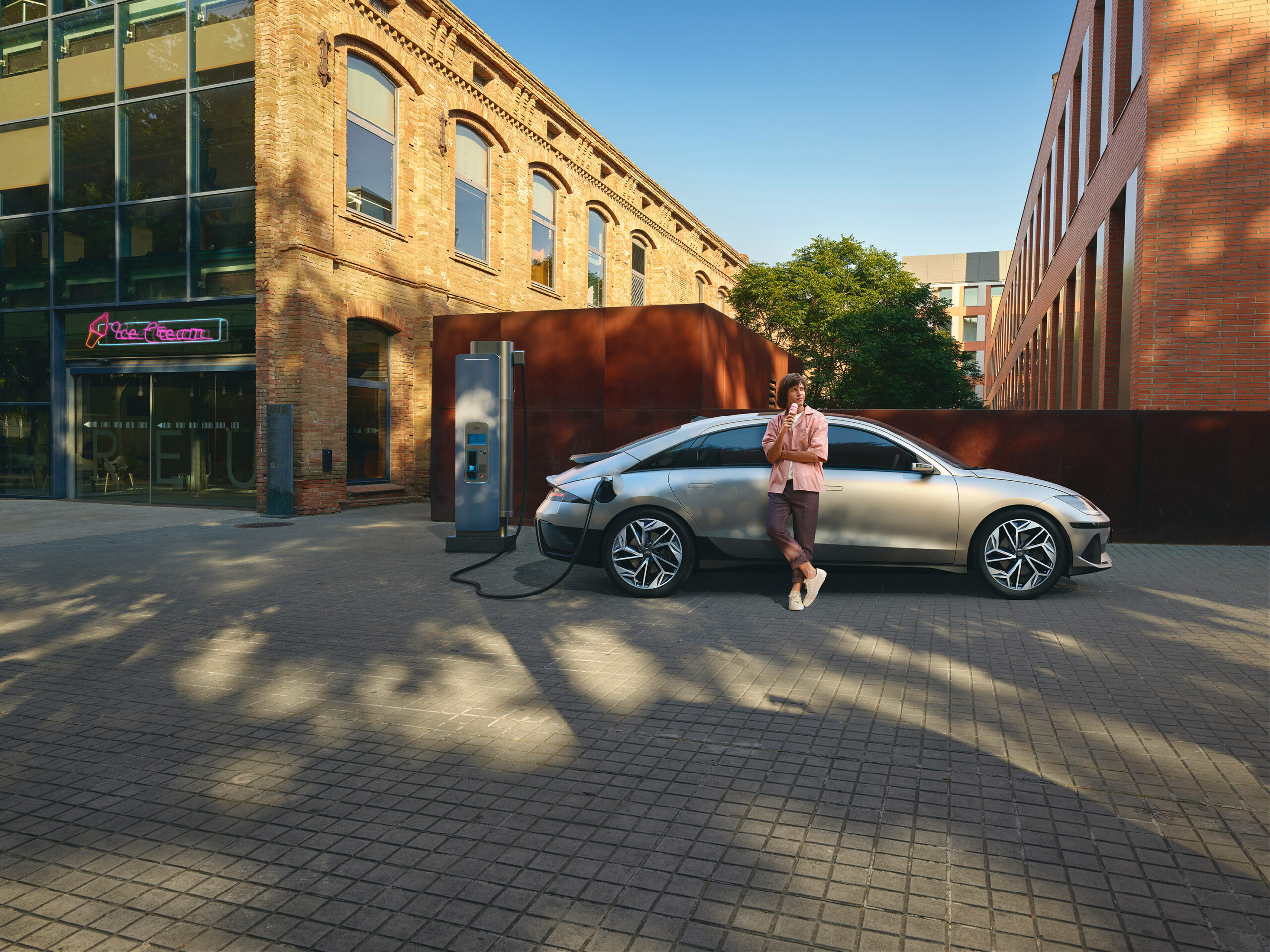 Market-Topping Range And Power 
The IONIQ 6 is available with a range of drive motors and battery packs to fit the needs of every driver. The long-range 77.4-kWh battery can be paired with two electric motor layouts, either rear-wheel-drive (RWD) or all-wheel-drive (AWD). The top-of-the-line dual motor AWD setup produces a combined power output of 239 kW and 605 Nm of torque. Delivering maximum power, this PE configuration can go from 0 km/h to 100 km/h in 5.1 seconds.
The IONIQ 6 is also one of the most energy-efficient vehicles in the market. It boasts an impressive energy consumption rate: the energy consumption of the 53-kWh standard battery with 18-inch tire and RWD motor option is estimated to be under 14 kWh/100 km. The Next Beautiful Chapter 
Let inspiration flow with the Hyundai electric car. You see it in the unique design that's a harmonious balance of clean, simple lines, and sensuous curves. You feel it in the obsessive attention to detail-from comfort to technology. It all comes together to make every moment in IONIQ 6 truly amazing. No matter where you look on the Hyundai EV, you'll find something that makes a lasting impression-whether it's the crafted contours, aerodynamic elements, or over 700 LED pixel lights. It's the next beautiful chapter of IONIQ. Get Excited For These Features 
The IONIQ 6 offers everything you need and more. Some of its most exciting features are its extended range, luxurious and spacious interior, and speedy charging. With the all-new Hyundai IONIQ electric, Hyundai is expanding the IONIQ sub-brand as part of its commitment to an EV future.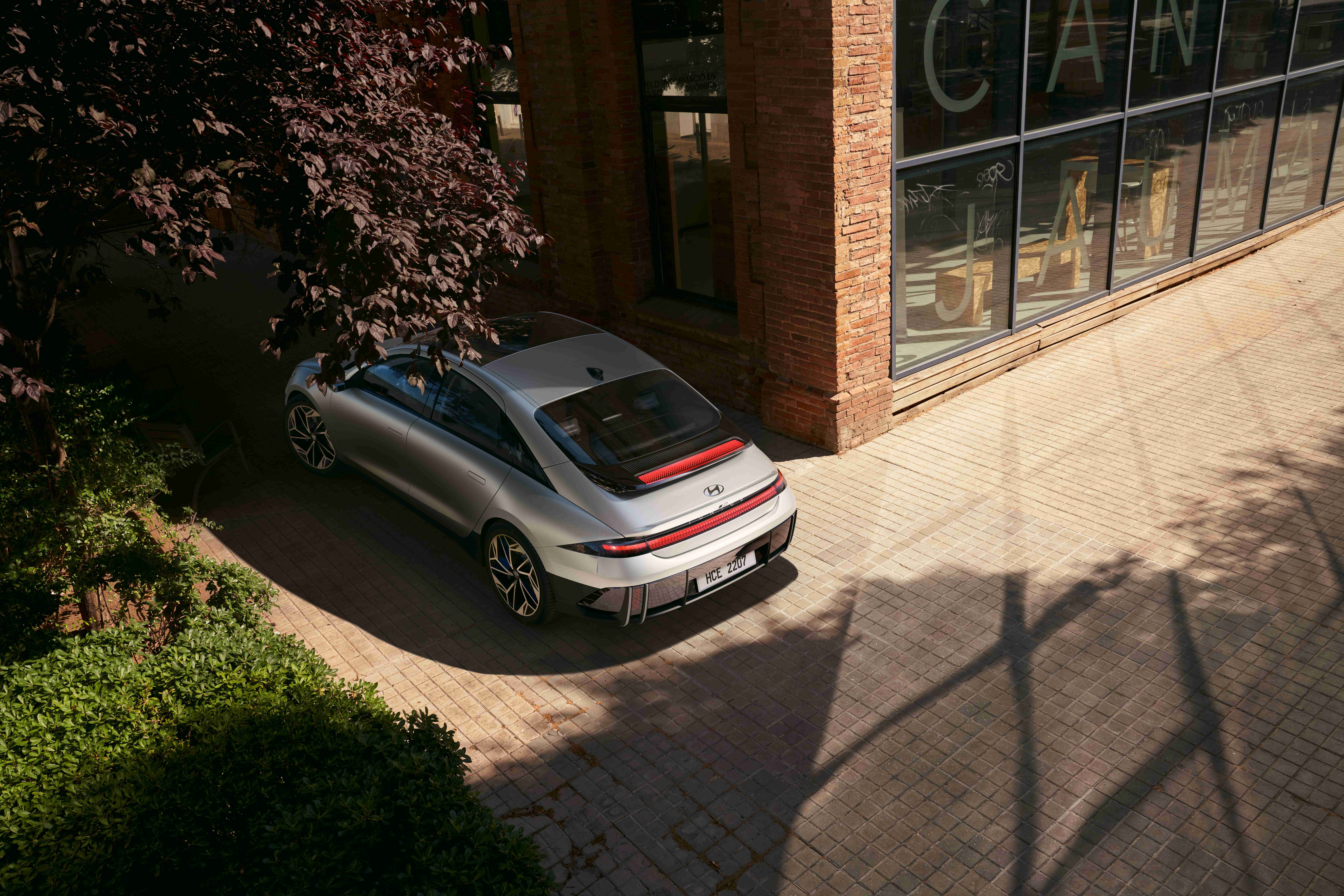 Sign Up For Insider Information 
The IONIQ 6 is expected to hit dealers in 2023, but there will only be limited availability. You can sign up to get the latest information and updates on IONIQ 6 here. 
Visit Rosen Hyundai Kenosha!
Looking for Hyundai dealers in Wisconsin? At Rosen Kenosha Hyundai, we have a full inventory of new and used vehicles—including Rosen EVs! Our goal when you visit our new Hyundai dealership is to provide you with a superior experience satisfying your needs. Experience the Rosen difference when you shop or service with us! So visit us to learn more about the category defining IONIQ 6 today!