Meet Greg Silvers, Finance Manager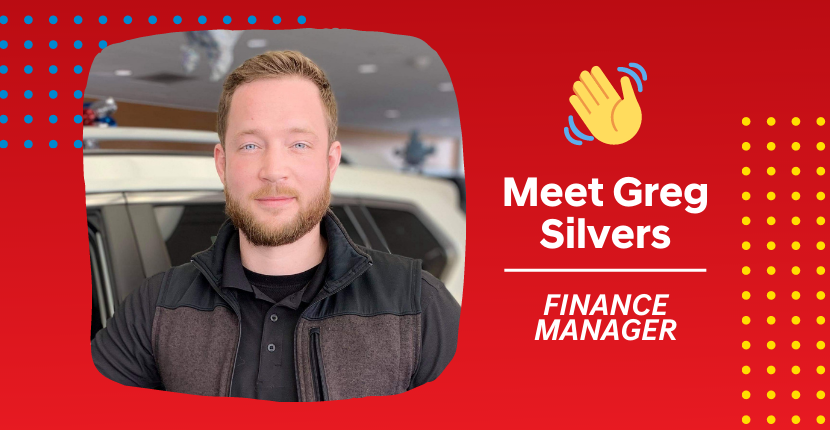 Here at Rosen Hyundai of Kenosha we're proud of our tight-knit staff. With our Kenosha location opening just over a year ago, we owe all of our success to the dedicated people who have made it possible. We're a new, state-of-the-art dealership with a trusted name. Not only is our entire team experts in all things automotive, they also do a great job of having our customers leave happy. When you choose Rosen, you know you'll have a great experience. That's because customer satisfaction is our number one priority. Whether you're just beginning your car buying journey, in need of vehicle maintenance, or looking to compare the best financing offers, our team is ready to help.
Meet Greg Silvers
Now in his second month with us, Greg Silvers is new to our dealership. Greg's favorite thing about working at Rosen so far? The people and the atmosphere! Here's what he had to say:
It feels like I'm working with my friends.
One of our savvy Finance Managers, he can help answer any questions you may have. From breaking down a monthly payment to understanding the fine print, Greg leaves out the confusing jargon and gets right into what matters to you. You can expect a professional, family atmosphere – like a Mom & Pop Shop – when you do business with Rosen.
A Wisconsin Native
Born and raised in Racine, WI, he's no stranger to our community. That's why we were so excited to have Greg join our team. We know how important community is here at Rosen, and we're to say that we've earned the trust of every person that has walked through our doors.
Recently married, Greg and his wife are excited to welcome their first child this May. When he's not spending time with his family or enjoying being an animal-lover, you might find him casting a fishing line.
Fun Fact
When we asked Greg what his favorite Hyundai or Genesis model, there was no doubt.
My favorite Genesis is the G90.
And we can't blame you, Greg! Talk about luxury!
Stop By Rosen Hyundai Today
Now that we've given you a little intro, how about meeting Greg in person? We promise it'll be like chatting to an old friend. From finance to service to sales, we've got you covered. Here at your
Hyundai dealership Kenosha
, we couldn't be happier with our staff. No matter what you have questions about or what your situation is, we're here to help. And if you know exactly what you want? No problem! Let us take you for a test drive of that vehicle you've been eyeing to make sure it's everything you wanted and more.