Recent Graduate? Rosen Hyundai Will Help You Get A Car!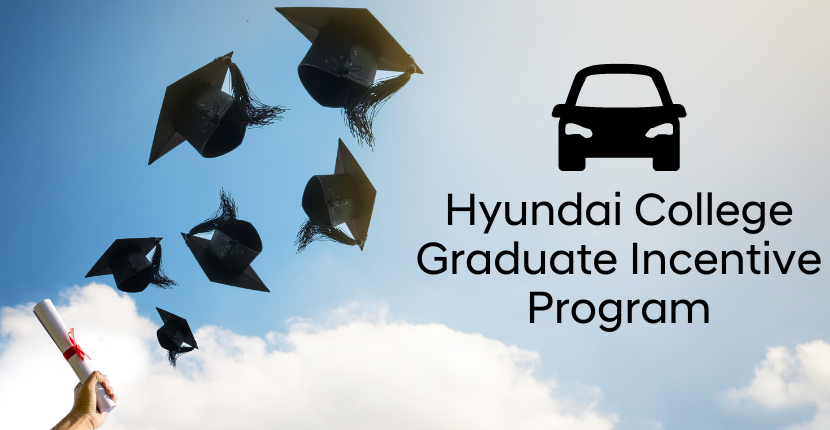 Congratulations graduates! It's such an exciting time in life. Although transitioning to the next phase of life may seem difficult, Hyundai is here to help. If you think buying a car as a recent graduate will be close to impossible, think again. In fact, it's easier than ever with the Hyundai College Grad Program. As you prepare for what's next, Hyundai is here to help with a $400 bonus towards the lease or purchase of a brand new Hyundai. With all you've learned, you'll get ahead. And with a new Hyundai you'll get there in style. Learn more about the Hyundai College Grad Program now at Rosen Kenosha!
Who Is Eligible? 
Hyundai wants to help you make the transition to the next stage in your life. That's why Hyundai created the Hyundai College Grad Program—to help you get reliable mobility at an affordable price, so that you can get to class or those important job interviews. College graduates who have graduated within the past 2 years or college students who will graduate within the next six months are eligible for the program. 
How It Works 
Wondering how to buy a car as a college student? To take advantage of the Hyundai College Grad Offer, you'll need two simple things. First, make sure to bring a copy of your diploma or a letter from your college or university's registrar's office stating that you graduated within the past 2 years or will graduate within the next six months to the dealer when you go to buy your new Hyundai vehicle. Second, also bring along proof of employment (such as a pay stub) or an offer letter from a prospective employer.
The Perfect Car For Graduates 
The Hyundai Elantra is the best new car for college graduates. It's reliable. It's affordable. And it's available now at Rosen Kenosha. Bold inside and out, the all-new Hyundai Elantra is transformed and loaded with technology. With a full spectrum of choices for power and efficiency, the Hyundai Elantra interior takes the spotlight with a giant leap into modern style and intelligent innovation. Hyundai's first hybrid bringing a whopping 50+ mpg, the 2022 Elantra offers a bold new take on sedans. It's why the Elantra is an American favorite.
Visit Rosen Hyundai Kenosha!
Looking for a Hyundai dealership near me? At Rosen Hyundai Kenosha, we have a full inventory of new and used vehicles—including Rosen EVs! Our goal when you visit our new Hyundai dealership is to provide you with a superior experience satisfying your needs. Experience the Rosen difference when you shop or service with us! Visit us to check out how the Hyundai College Grad Program can help you now!