What the People of Kenosha WI Love About the Hyundai Tucson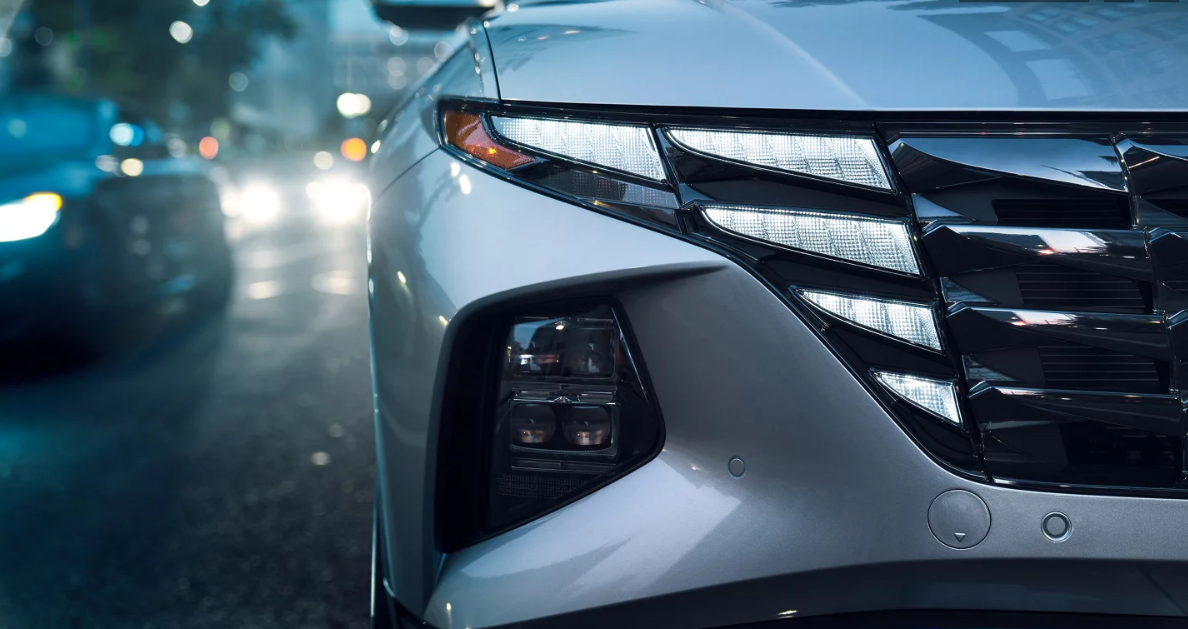 The all-new 2023 Hyundai Tucson impresses with its stand-out style, sophisticated interior, advanced technology, practical features, and comprehensive safety systems. Its muscular design and customizable options make it a head-turner on the road, while the refined interior offers comfort and convenience for both drivers and passengers. With its combination of style, sophistication, and practicality, the Hyundai Tucson sets a new benchmark for SUVs in its class. Check out why people love about the newest Tucson model below, and stop in to Rosen Hyundai of Kenosha to test drive it for yourself! 
Striking Design and Personalization Options
The latest iteration of the Hyundai Tucson introduces a bold and muscular aesthetic that captures attention on the road. With its sharp angles, dynamic proportions, and captivating surfaces, this SUV embodies Hyundai's new design philosophy called "Sensuous Sportiness." To cater to individual preferences, the Tucson offers nine exterior color options, including three new additions: Shimmering Silver, Amazon Gray, and Teal. For further customization, you can choose a two-tone roof in either Phantom Black or Dark Knight.
Elegant and Comfortable Interior
Step inside the Hyundai Tucson, and you'll be greeted by a sophisticated interior that seamlessly blends comfort and technology. The cabin is designed to provide an advanced and fully customizable digital experience. All heating, ventilation, and air conditioning functions are conveniently controlled through a touch interface, making the Tucson the first Hyundai model to feature a full touchscreen console. Soft-touch materials line the interior, elevating the overall look and feel to new heights of luxury. Experience the luxury at a Hyundai Tucson dealer now! 
Cutting-Edge Technology
The all-new Hyundai Tucson comes equipped with state-of-the-art technology, providing an advanced digital experience for drivers and passengers alike. The dual-cockpit design features a fully digital 10.25-inch open cluster and a 10.25-inch AVN-T screen, offering ample space for a personalized and high-tech user experience. The vehicle incorporates Hyundai's latest Bluelink connected car services, which includes features such as Connected Routing, Last Mile Navigation, and a new User Profile Feature. Plus, Hyundai LIVE Services provide real-time information on parking availability, fuel station locations and prices, and weather updates that may impact your journey. You can even send destinations or points of interest from the app to the in-car navigation system, enhancing convenience and ease of use.
Comfort and Practicality
The Hyundai Tucson prioritizes passenger comfort and convenience with its range of practical features. The Multi-Air Mode technology creates a gentle airflow throughout the cabin, enhancing the indoor environment. Passengers in the backseat enjoy the benefits of three-zone climate control, ensuring their comfort on long journeys. Both front and rear passengers are treated to heated seats, while the front seats feature ventilation for added comfort.
A rear sleeping mode allows passengers in the back to enjoy uninterrupted rest while front passengers can listen to their preferred audio without disturbing those behind. The Tucson offers ample space for passengers and cargo, providing a roomier interior and increased boot space, making it ideal for family outings and daily errands.
Visit Rosen Hyundai Kenosha!
Looking for a Hyundai dealer near me? At Rosen Kenosha Hyundai, we have a full inventory of new and used vehicles—including the exciting new 2023 Hyundai Tucson Hyrbid! Our goal when you visit our new Kenosha, WI Hyundai dealer is to provide you with a superior experience satisfying your needs. Experience the Rosen difference when you shop or service with us! Check out Hyundai Tucsons for sale and take advantage of Hyundai Tucson deals today!