How Regenerative Braking Helps You Save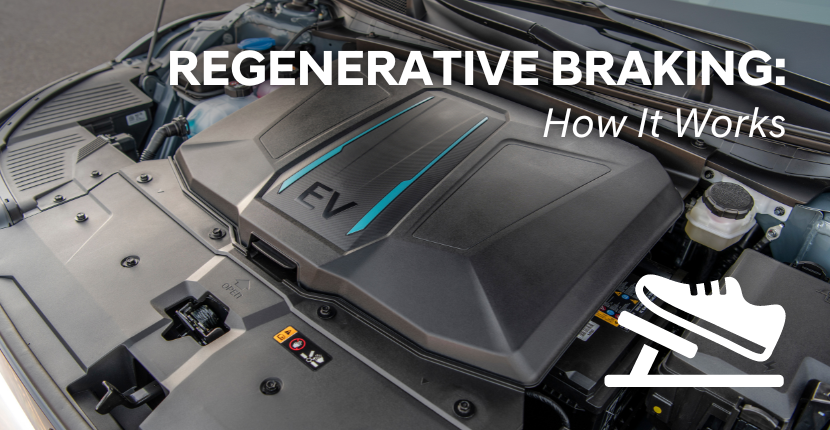 Power on with the Hyundai IONIQ 5. There's nothing quite like it on the road. Not only because IONIQ 5 is the first of its kind—the beginning of Hyundai's new EV series. It's also because Hyundai created every square inch to surprise you. Like design that defies definition, an interior that's huge on space and innovation, and tech that gives you a head start on the future. The experience is an electricity that can't be measured in volts or watts. It's your journey, evolved. And now, the IONIQ 5 features regenerative braking, which preserves energy, so you have even greater freedom out on the road. Learn more about the benefits of regenerative braking at Rosen Hyundai Kenosha!
What Is Regenerative Braking? 
One of the most exciting components integrated into the IONIQ 5, regenerative braking allows the vehicle to recuperate and store energy when you press the brake pedal as the car slows down. It helps maximize the available range no matter where you drive. We expect most IONIQ vehicles to be outfitted with regenerative braking, but this may vary by model as the IONIQ EV sub-brand is built out.
How Regenerative Braking Works 
IONIQ 5 drivers are able to control the level of regenerative braking on the Hyundai electric car, which offers four levels that range from 0 to 3. At level 0, there's no braking force associated with taking your foot off the accelerator pedal. At levels 1 and 2, there is increased braking force from removing pressure off the accelerator. With level 3, completely removing your foot from the accelerator results in a reasonably significant deceleration, even to the point that the brake lights will likely turn on. You might not even have to use your brake pedal very often when you're maximizing regenerative braking on level 3. 
How To Use IONIQ 5's Regenerative Braking 
You get to determine what level of regenerative braking to drive with, and you can try out the different levels to get a sense of which level works best for you. Control the levels using the paddles mounted onto the steering wheel. Alternatively, you can select your preferred level using the Eco Vehicle tab on the vehicle's infotainment touchscreen. You'll be able to view the level of regenerative braking on the lower bar of the digital instrument cluster display.
Unbeatable Range 
On top of the Hyundai IONIQ electric energy-saving regenerative braking, it has an unmatched range. Traveling up to 303 miles on a single charge, IONIQ 5 has the highest all-electric range of any Hyundai. And it's one of the fastest charging electric vehicles out there. In fact, just 5 minutes at an 800V ultra-fast charger gets you 68 miles of range. On top of all that you get free charging. All this for a great IONIQ 5 price that starts at just $39,950 with eligibility for up to $10,000 in potential tax credits and incentives.
Visit Rosen Hyundai Kenosha!
Looking for Hyundai dealers in Wisconsin? At Rosen Kenosha Hyundai, we have a full inventory of new and used vehicles—including Rosen EVs! Our goal when you visit our new Hyundai dealership is to provide you with a superior experience satisfying your needs. Experience the Rosen difference when you shop or service with us! Visit us to check out how regenerative braking elevates your Hyundai EV today!